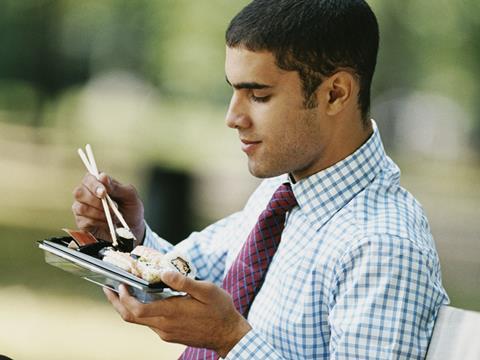 Convenience stores and supermarkets have grown their share of the out-of-home market but overall growth has slowed over the last three years, a new report has found.

Traditional grocers have long been warned they were risking losing out to high street specialists and coffee chains when it came to the burgeoning food-to-go sector, but new research from insight agency MCA shows they are more than holding their own.

The MCA UK Eating Out market report 2018, released this week, showed supermarkets and c-stores have grown their share of the market by 0.2 percentage points between 2015 and this year. They now hold a 13.5% share of all out-of-home eating occasions and 24% share of out-of-home snacking occasions.
MCA said this growth is largely down to a rise in consumers on lunch as well as an increase in snacking occasions, which have grown 0.7% and 0.8% respectively.

It explained that location, fast service, low prices and value for money are key drivers of this increase.

"Convenience is often considered the cornerstone for the on-the-go mission and these results highlight this. Location is key for consumers looking to satisfy their on-the-go needs, and with consumers becoming more time-pressed they are opting for a convenient offering," said MCA director of consumer insights Gareth Nash.

"C-stores need to ensure they have a strong on-the-go offering that reflects their location. City centre stores are more frequented by professionals who are time-pressed and looking for a quick snack or meal. Ensure your range is well-stocked and located in clear view of the front of the store."

The report found annual growth for out-of-home sales in c-stores and supermarkets between 2015 to 2018 was 2.4%, down from an annual growth rate of 5.4% between 2012 and 2015. The overall out-of-home market has grown annually by 0.3% over the last three years compared to 0.6% between 2012 and 2015.