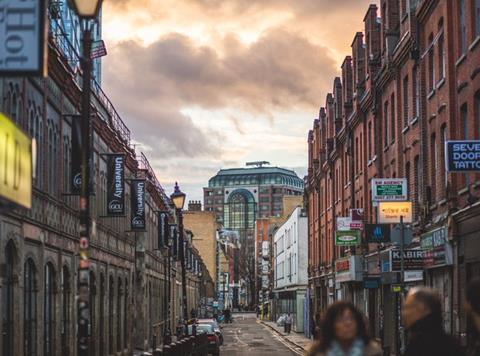 The prime minister has acknowledged the changing face of the UK's high streets, and has given the green light for shop-to-home conversions.

Theresa May delivered a speech on "making housing fairer" in East London on Monday, in which she talked about increasing housing density and "converting empty spaces over shops and upward extensions" under new government planning rules.

She went further in a question-and-answer session immediately after her speech, when she said the government wanted to provide "some protection" for the high street.

"But of course, retailing is changing, as more and more people buy goods online," she said.

One of the elements of the new planning rules was to make it easier for shops to be turned into housing "if that is appropriate", she said.

She added that it should be easier to build homes around shops because there was often "a very good argument" for building residences in town centres where they were accessible to shops and transport.

The Portas Review of 2011 called on the government to address the restrictive aspects of the 'Use Class' system to make it easier to change the uses of key properties on the high street.

Her report recommended that banks that owned empty property on high streets should either administer them well or be required to sell them.

And local authorities should make more proactive use of compulsory purchase order powers to encourage the redevelopment of key high street retail space.

Sajid Javid, housing secretary, said on Monday at the National Planning Policy Framework conference there was a long way to go to deliver 300,000 homes a year in England by the middle of the next decade.

The revised framework on which the government is now consulting sets out what Javid said was "a bold, comprehensive approach" to building more homes, more quickly, in the places people want to live".