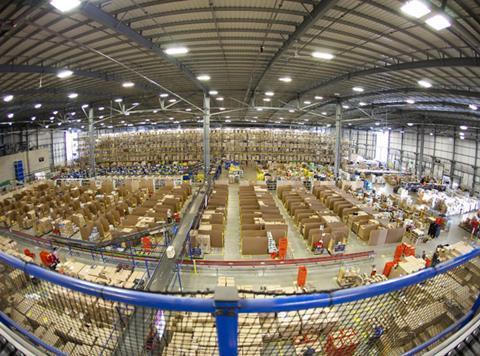 Amazon has announced plans to open a new fulfilment centre in Bolton in 2018, creating 1,200 new jobs.

The online giant currently has 16 fulfilment centres. This latest opening would take the total number of jobs created in the north west of England to 3,500.

Bolton's fulfilment centre will utilise advanced Amazon robotics technology. The robots will slide under a tower of shelves where products are stowed, lift it and move through the fulfilment centre.

Amazon said the move would help to "meet increasing customer demands, expand selection and enable SMEs selling on Amazon Marketplace to scale their business".

It comes as part of Amazon's wider expansion plans announced last year to open four further fulfilment centres in 2017.

A fulfilment centre opened in Daventry in February, while two new fulfilment centres in Doncaster, Warrington and Tilbury have recently commenced operations.

In addition, a UK receive centre will open in Coventry in 2018, serving a central hub to receive and sort the millions of products sold on Amazon.co.uk each year.