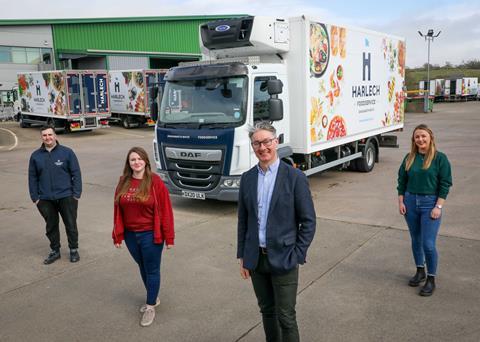 Harlech Foodservice is set to hire 50 new staff and give bumper pay rises of up to 14% to all its frontline employees.
The recruitment drive comes ahead of the new tourism season as coronavirus restrictions are eased this month.
Its existing 150-strong workforce will see wages jump by an average of 5% as part of the company-wide pay review, with some staff seeing rises of almost three times that.
However "most" senior managers including MD David Cattrall are forgoing any annual pay increase this year.
"We have concluded our annual pay review and despite huge challenges that Covid has created on the foodservice sector, we are paying average increases of 5.37%," said Cattrall.
"At a time when the minimum wage has only risen by 2.17% for over-25s, we feel we need to recognise and invest in our frontline people to ensure we retain important staff and ensure our excellent service to our customers is maintained."
The moves come despite the wholesaler having been hard hit by the pandemic, largely linked to the prolonged hospitality shutdowns. Its turnover halved to £16m for the year to December 2020. Despite this it recently set a target of reaching sales of £50m by 2023.