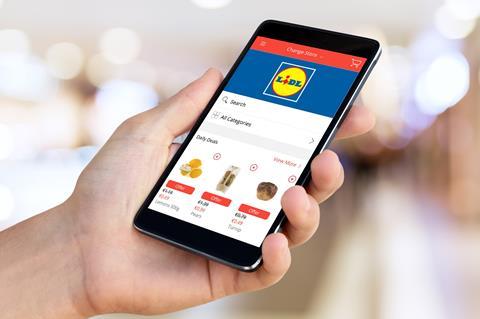 Lidl's home delivery partner in Ireland has recruited a London-based general manager in the latest sign of the startup's intention to expand into the UK.

Buymie delivers in as little as an hour for Lidl and Tesco across Dublin. The company can operate without collaboration from retailers, taking orders on the Buymie app and using contracted store pickers, but is recognised as an official delivery partner by Lidl in Ireland.

The grocery delivery specialist is expected to begin a UK rollout this year after securing over €1m (£880,000) in investment since January.

The business' new general manager is former Deliveroo operations manager Oli Reynoldson, whose LinkedIn profiles says he is London based. Reynoldson was at Deliveroo for four years until March 2019, spending the first four months as operations associate before moving to the manager post.

Buymie was founded in 2016 and delivered for Dublin branches of Tesco and Aldi before the latter complained to the advertising authority over prices on the app, which included a mark-up. The delivery firm instead partnered with Lidl last September, initially in south Dublin before rolling out across the city in January.

Buymie's backers include Unilever and former Morrisons.com CEO Scott Weavers-Wright. The company has so far this year raised €520,000 (£460,000) in a funding round led by Weavers-Wright's Hatch Ventures, followed by two further investments totalling €525,000 from the angel investor network HBAN and Enterprise Ireland in May.

Buymie CEO and co-founder Devan Hughes told The Grocer as long ago as 2017 of how the service could be launched in the UK, after €420,000 (£370,000) was raised in crowdfunding.

Neither he nor Reynoldson provided a comment for this article.

Buymie's delivery charge is €6.99 for within one hour, €4.99 for two hours or €3.99 for three hours or later. The additional mark-up on shelf prices starts at around 15% and reduces as basket value rises.