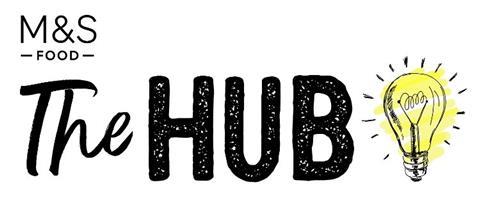 M&S is creating a new team to focus on creating innovative food and drink products as part of its ongoing transformation strategy.
The Innovation Hub, which launches in January 2021, will be made up of nine members of staff charged with coming up with innovative ideas across packaging, nutrition and business development.
The team will also address the major changes impacting the retail sector by utilising emerging food trends, consumer insight and the latest technology. Key areas include sustainability, such as reducing plastic packaging, and making use of alternative proteins to create plant-based products.
The group will also work in collaboration with the retailer's technology and insight departments.
The Innovation Hub will be made up of six existing employees and three new recruits. The newly created roles are business development manager, packaging innovation manager and product innovation manager.
It will be led by M&S's former head of good technology for convenience, Dom Darby, and the team will report to M&S Food's director of product development, April Preston.
"Creating a dedicated team with the sole purpose of driving disruptive innovation will support us in being more relevant to our customers. But it's not just about relevancy today; the Innovation Hub will enable us to track emerging trends and insights, so we're one step ahead in responding to our customers' needs in the future," said Stuart Machin, MD of M&S Food.
"The team will play a key role in helping us to build an even bigger and better food range and show customers we're taking action to address the sustainability issues they care about most – so that our actions today protect the planet for tomorrow."
M&S has this week also poached Asda's former VP of non-edible grocery, Lizzy Massey, to become its head of trading for ambient in the new year and recruited Bibendum's buying director, Andrew Shaw, who will join in April as its head of trading for beers, wine and spirits.
Massey has spent the past six years with Asda, including as VP for trading strategy and new product development and VP for Asda own brands. Prior to that, she held various roles at Nestlé such as head of commercial planning and execution and customer team director, high street.
Shaw has been at wine specialist Bibendum for the past eight years and was Waitrose's buying manager for wines from 2007.
Their appointments also mean M&S's trading categories of ambient food and ambient non-food will be renamed ambient food and beers, wine and spirits.
Massey and Shaw will replace Clare Atack and Michael Andrews respectively, who stepped into the roles this year. Atack will move into an unnamed new food-focused role in the commercial leadership team while Andrews will take up the newly created role of head of commercial operations.