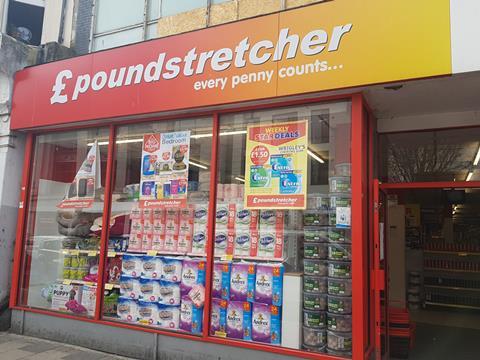 Poundstretcher is scrapping a team of regional controllers only seven weeks after recruiting them.

All three, between them responsible for the entire estate of over 400 branches, were recruited with the brief of improving sales and store standards. They were told last week they had not achieved enough in their seven weeks at the company.

All three were formerly Poundworld's team of regional controllers before the retailer collapsed earlier this year.

The three are Mark Chalmers, who was Poundstretcher's regional controller for the south of England, Martin James, who was responsible for the north, Scotland and Ireland, and Steve Ryan, who oversaw the Midlands and Wales.
Damon Clarke, who was Poundworld's head of retail before taking the same role at Poundstretcher, is also understood to have left the company.

Clarke, who joined Poundstretcher in July as the last Poundworld stores were closing, was instrumental in recruiting Chalmers, James and Ryan, according to a source.

Poundstretcher did not provide a comment.

The Grocer revealed Clarke's appointment at Poundstretcher last month, when the discounter said he'd recruited a number of former Poundworld shop floor staff.

"We employed the director of retail from Poundworld and his national operations team," Poundstretcher property director Gerry Loughran said at the time.

"They knew the ex-Poundworld employees personally. They knew they were good, hard-working people and they rang most personally, or they replied to job adverts."

Poundstretcher had moved into former Poundworld stores and brought in staff who had lost jobs at the sites.

Poundworld had 335 stores and employed about 5,100 people when it went into administration on 11 June.