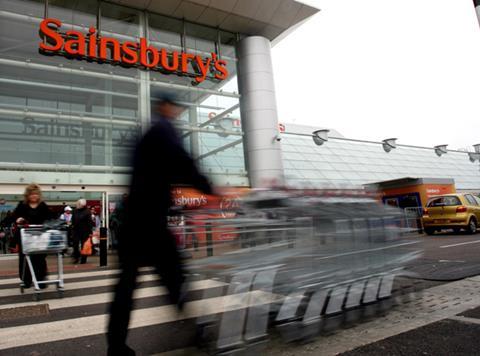 Another month, another round of supermarket job cuts. This time it's Sainsbury's reportedly wielding the axe on 1,000 head office roles, shortly after scrapping the role of price controller and cutting night shifts. It comes a month after Tesco announced 1,200 job cuts at its head office, and over a year after Asda's major cull of jobs at its HQ. It seems everyone is playing the restructuring game. But is it all down to cost cutting?
Cost is certainly a factor. Supermarkets are looking to save the pennies wherever possible as they face a perfect storm of tough conditions. Not only do they have to contend with the rise of the discounters, but the national living wage has heralded a rise in staff costs and Brexit is pushing up food prices. No one is willing to make consumers pay for all of this, so most savings have to come from within.
As retail consultant Jonathan De Mello says, cutting head office staff could be a measured response to a tough environment that is only going to get tougher. "Supermarkets are feeling the depreciation of the pound and they are aware of predictions that it will go down further, so a lot of supermarkets are forward planning," says De Mello, head of retail consultancy at Harper Dennis Hobbs.
Once one supermarket slims down its operation, there is a domino effect. "If one of the supermarkets is taking out costs, then another is going to have to take money out," points out HSBC analyst David McCarthy.
However, there is another good reason why head offices have become the target for cuts. In the case of Sainsbury's, its merger with Argos will have created duplication of certain head office roles. In these cases, it should be relatively easy for consultants to identify areas for savings. "There will be quite a lot of low-hanging fruit out there in terms of finance, HR and training," says retail consultant John Butler.
But even without the merger effect, De Mello believes many supermarket head offices have become large and unwieldy. In the heady days of high profits and growth, the big four loosened their reins on recruitment. Today, they are being forced to tighten those reins once again – and only keep roles that are absolutely necessary.
It's a painful process, and one that the supermarkets would undoubtedly rather avoid. But in the drive to remain competitive, no areas are off limits.