This article is part of our Home Baking Digital Feature.
For those suffering from coeliac disease or with an aversion to gluten, the home baking aisles are likely to be avoided during a trip to the supermarkets. After all, flour, which contains gluten, is the basis of many home bakes, from cupcakes to scones through to bread and pastries.
But this could be about to change. Last year, Kantar Worldpanel put the value of the free-from market at £355.1m. And, like many other categories, gluten free products are emerging in the ranks of home baking. So, how much potential does this specialist sub-category have? And what shape are these gluten free delights taking?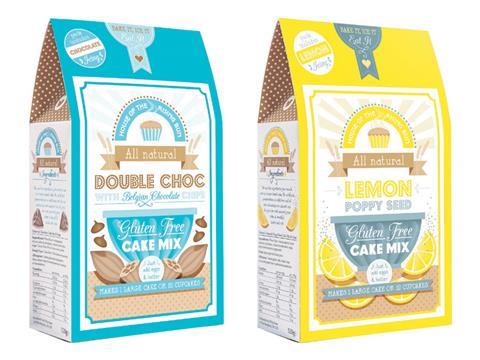 "Not long ago the gluten free aisle was only aimed at people with coeliacs disease and wheat intolerances. It has now become so much more than that," explains Laura Stephenson, director at House of the Rising Bun. "People choose gluten-free products to help with a healthier lifestyle and this has driven a real demand in not just exceptional gluten free products but also interesting and exciting flavours."
The brand launched its four-strong gluten-free cake mix range, featuring flavours such as Double Choc and Lemon Poppy Seed, in September. Stephenson says they've had a fantastic response and have been picked up by customers such as Harvey Nichols and Jamie Oliver's Recipease as well as delis, garden centres and farm shops across the country.
Moving from sweet to savoury, bakery ingredients supplier Bakels is also hoping to make some dough from gluten free with the launch of its artisan, multiseed and white bread mixes into Sainsbury's in mid-May. So confident is Bakels in the products, it has further NPD planned in the form of gluten-free muffins and brownie mixes.
"There is a huge potential for gluten-free baking ingredients," says Greg Woodhead, product development manager at Bakels. "It is a fast growing market and manufacturers like to invest in these markets."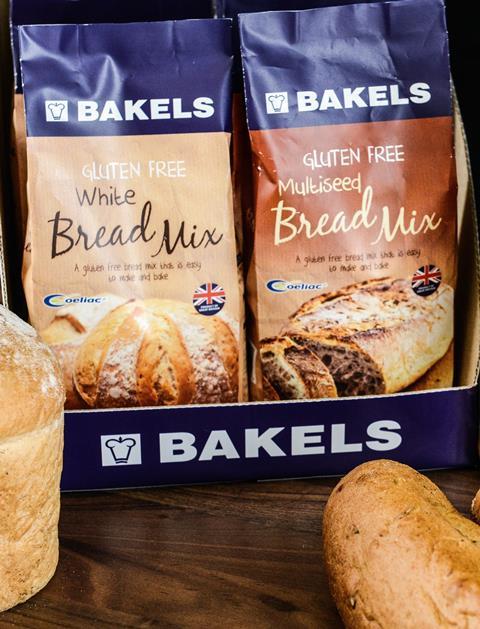 So, what's the key to unlocking this potential? According to Woodhead, it's simplification. "Manufacturers are making home baking products easier to use," he explains. "Our Gluten Free Multiseed is a perfect example – consumers simply add water and yeast, mix, prove and bake."
Another brand hoping to simplify gluten free baking is Doves Farm Food, which produces a range of individual gluten free flours and blends for 'easy to use' alternatives to conventional wheat flour.
"There can be few people who haven't felt challenged when first faced with the need to bake using gluten free ingredients," says Claire Keith-Anderson, brand manager at Doves Farm. "Doves Farm understands that trying out any new ingredient or recipe does require some thought and attention and our gluten free flour blends were developed for just this reason. For example, to adapt a traditional recipe the baker will need to add a little extra liquid. And for baking gluten free bread you cannot follow the conventional rule book."
The added technical difficulty isn't as off-putting as some might think. Sales of Doves Farm products over the last 12 months are up 6% on the previous year, according to the brand.
Gluten free home baking ingredients are expected to grow as innovation springs up and quality improves. Stephenson says: "The category is growing hugely and becoming so much more exciting. People don't feel that being gluten free is as restrictive as it once was and there's now a real feeling that gluten free baking can be just as exciting and offer really delicious alternatives. We are, after all, still a nation of cake lovers, gluten free or not."