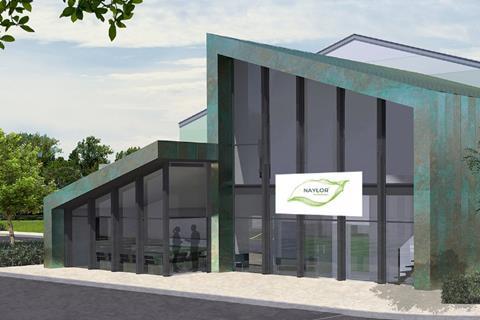 One of Europe's largest coleslaw cabbage growers, Naylor Farms, has applied for planning permission to build a "world-first" factory that will turn cabbages into plant-based ingredients.
The Lincolnshire-based grower's Naylor Nutrition business hopes to build a factory that will convert 2,000 tonnes of cabbage a week and spur the creation of 150 jobs, if approved. The facility would be built on Naylor Farms' land at Low Fulney Farm in Rangall Gate, Spalding.
The business had perfected "a unique, patented pending, gentle cold extraction process that produces protein-plus functional ingredients from cabbages", it said.
Naylor Farms and Naylor Nutrition CEO Simon Naylor added cabbage-based protein offered a "sustainable" alternative to other plant-based variants such as soy, as it was "fully traceable from field to consumer, sustainable and relatively simple to grow with a high yield".
Other non-animal protein sources, such as quinoa and tofu, have grown in popularity in recent years, with Simon Naylor citing estimates the global market could be worth almost $75bn (£56.1bn) by 2027 as a key driver behind the project.
In a sector where market appeal was couched as much in environmentalism as it is in health trends, Naylor Farms also touted the proposed factory's "green credentials". It said it would not only eliminate food miles by being built next to rows of sprouting cabbages, it would also recycle rainwater and keep offices warm in winter by redeploying heat generated from processing.
As supply chains were stretched by coronavirus restrictions, unpredictable weather and high shipping costs, locally sourced plant proteins could have an advantage over more exotic and increasingly pricey counterparts sourced from overseas, not least in Britain where in a month's time, the government will start to apply import controls on food coming from the European Union.
"Pea protein, which is used in plant-based foods such as burgers, is currently under threat, with droughts and wet harvests impacting on both the global price and availability of the ingredient," the grower said. "Cabbage-based protein is a sustainable, locally sourced, allergen and GMO-free alternative."