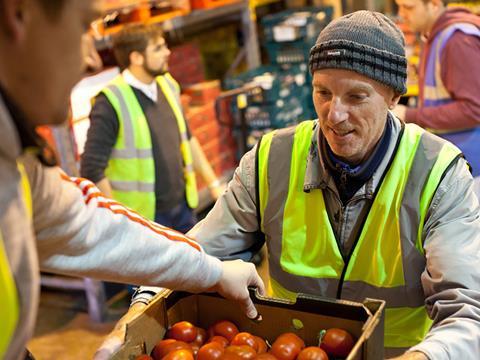 The estimate of how much food waste companies had re-distributed for human consumption was massively overstated, a shock new report from Wrap admitted this week.

Food waste redistribution from retailers, manufacturers and foodservice companies has risen by 50% in the past two years, new Wrap figures have shown.

However, the report also revealed the backdrop to those efforts had been far worse than previously thought, after Wrap recalculated the 2015 baseline for redistribution of food waste to commercial and charitable organisations.

It said improvements to the research methodology, and "more robust and granular data" meant figures originally given for the industry's contribution had been inflated by almost 100%.

In 2016, Wrap estimated 47,000 tonnes was redistributed by the industry but the revised figure was just 28,500 tonnes, nearly half as much as had been estimated.

Wrap's report also suggested at least 205,000 tonnes more per year could be redistributed if the industry raised its game further, despite a surge in donations since the 2016 report.

The Grocer noted when it launched its Waste Not Want Not Campaign in 2016, shortly after Wrap's report, that researchers had met resistance from some companies unwilling to share details on how much food was being wasted or redistributed.

Jessica Sinclair Taylor, head of communications and policy at Feedback, said the new figures highlighted the need for audited information to be supplied by the industry.

"Wrap's downward revision on how much food supermarkets redistribute to charity only goes to show that the data retailers are providing on food waste is often lamentably slapdash. Credible food waste reporting by retailers would involve third party-audited, publicly available data which covers not only how much food is surplus but also what happens to it: we need a clear answer on whether supermarkets are following the food waste hierarchy enshrined in UK law and not recklessly squandering good food to generate environmentally inefficient energy through anaerobic digestion.

"Another hole in the data is the extent of food waste occurring in retailers' supply chains, and in particular on farms. We've been calling for a consistent approach on all these issues for years, and now really is the time for supermarkets to step up to the plate, with Wrap's help, and deliver."

FareShare CEO Lindsay Boswell said the report showed the government needed to do more to incentivise redistribution to humans. "FareShare believes the only way to reduce food waste in the supply chain is for the government to give food companies the same financial incentive to deliver surplus food to food charities as they do to take it to anaerobic digestion plants," he said. "Good edible food should not be turned into energy - it should be going to feed vulnerable people."

Wrap's report showed the industry had stepped up its efforts on food waste, with Wrap praising The Grocer's campaign. The amount of food surplus sent to charities and commercial redistribution organisations increased by 51% in a two-year period, from 28,555 tonnes in 2015 to 43,034 tonnes in 2017.

Charitable donations, rose 80% from 11,655 tonnes to 20,935 tonnes.

"These figures show there has been a big response from the industry to the food waste crisis, even despite the recalculation of the baseline," said Wrap special adviser Andrew Parry.

"However, the report also shows just how much needs to be done and the potential there is to increase the amount of food that is redistributed."The Grocer's campaign has been very important in keeping the focus on this issue. It must be one of the longest-running and most effective campaigns there has ever been and it's very important we keep the spotlight on this issue," Parry added.