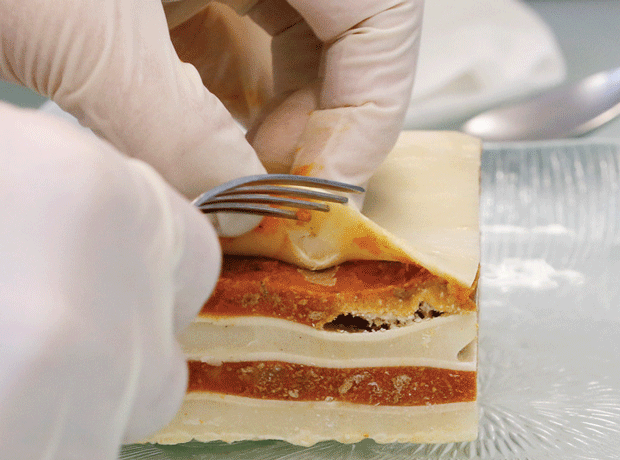 No new horsemeat discoveries have been made in the UK since mid-March, the Food Standards Agency announced today, as it published its first set of quarterly industry test results.
The last reported products to test positive for horse DNA were three meatloaves in mid-March – one from Tesco, and two from Aldi. None tested positive for the banned veterinary drug phenylbutazone ('bute').
In total, the FSA has received 19,050 test results from industry since 1 March, of which 15,000 came from ABP Food Group. Since the horsemeat scandal broke in mid-January, the food industry has supplied 24,480 test results to the FSA.
Tests were conducted using a combination of PCR DNA and ELISA methods, which test for proteins. The FSA said it was unable to give a precise split but estimated roughly 50:50. The high proportion of ELISA was "not unexpected at this stage because it is a simpler method for an on-going screen on raw material", a spokesman said.
The FSA also announced the conclusion of its local authority testing programme today, which ran between January and March and involved 514 samples being tested by 51 local authorities. Two beef products tested positive for more than 1% horse DNA – a burger product from the Burger Manufacturing Company and one from King Fry Meat Products. One halal product – Yankee Halal Doner Kebab – tested positive for traces of pig DNA. In addition, three non-halal products – Asda spaghetti and meatballs, Asda beef cannelloni and Apetito beef lasagne – tested positive for pig DNA.
The FSA said all products were removed from sale.
Its CEO, Catherine Brown, added: "These additional test results show that we remain vigilant and are continuing to work with industry and local authorities so that consumers can be confident that food on sale in the UK is labelled accurately and is safe to eat."
Investigations into the horsemeat scandal continued, she said, and "a review process is under way to ensure that any lessons for the future are identified and implemented".
The next set of quarterly industry test results will be published in September.
"Councils have provided an invaluable response to the horsemeat crisis, using established relationships and knowledge of local businesses along with close working with the FSA to test products and provide advice. Communities will be reassured that no new cases of contamination have been discovered," added the chair of the Local Government Association's Safer and Stronger Communities Board, Cllr Mehboob Khan.
Read this: FSA must beef up processes before next food crisis