This article is part of our 2016 Hot Beverages digital feature
Meet the buyer…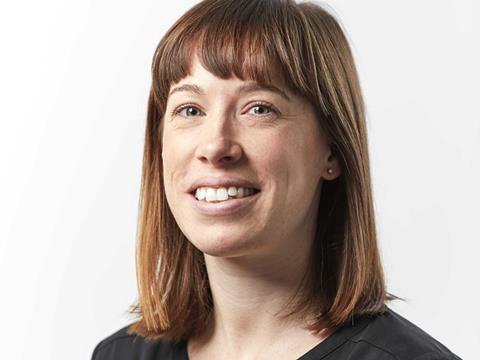 Verena Alter, head of department, own label buying, Lidl UK
Verena joined Lidl in 2013 and is now head of department for ambient own label buying. She previously worked as a buyer at Metro Cash & Carry in Germany. Verena loves directly influencing the products available to customers and finds it rewarding to see people shopping the products she has chosen.
How would you sum up the past year in hot beverages? How has your range changed over the past year? What trends do these changes reflect?
VA: Hot beverages has always been a strong category for us and we are seeing strong double-digit growth across the board, with our artisan Deluxe coffee lines performing really well alongside more everyday items such as our Knightsbridge English Breakfast Tea or Bellarom Gold Instant Coffee.
We recently relaunched our range of Knightsbridge Black Teas with improved packaging to make it more visually appealing for the customer. All our Knightsbridge Teas are now either Rainforest Alliance or Fairtrade certified.
What can be done to add value back into the market?
VA: As in many other food categories, customers will shop with you if the price/performance ratio is right. For products that offer added value either because they are convenient, for example coffee capsules, or because they offer premium quality, customers are happy to pay a little bit more.
Coffee pods are this year's standout success, with sales up 29.5%. What potential do you think this market has?
VA: We were one of the first supermarkets to launch an own-label coffee pod range that was compatible with Nespresso. They have been hugely successful for us – unsurprising as they offer exceptional quality at a market-leading price.
How will the market shape up in the next 12 months? What are your thoughts on tea pods?
VA: Coffee capsules are undoubtedly the biggest trend at the moment. Consumers are also increasingly choosing more artisan teas and coffees and being more discerning with their choices at the supermarket, as they would be in a coffee shop. Green tea is still popular with growth being fuelled by the general health trend.
Tea pods are an interesting concept but I'm not sure how they will add value for the consumer. Regular tea is so easy to make, be it loose or in a teabag, I don't think customers would pay the premium for pods and a machine.
Previous article: Infographic: How do Brits take their tea?
Next article: Reading the tea leaves: What does the future hold?