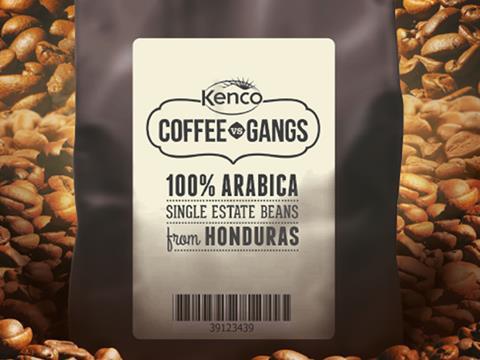 Douwe Egberts is set to release the first bags of beans from its Kenco Coffee vs Gangs project, which was launched in 2014 to equip at-risk Honduran youths with skills in coffee-farming, maths and English, as an alternative to lives of organised crime.
Available from this month, the harvest will be appear on shelf exclusively as the Kenco Coffee vs Gangs Single Estate beans variant (rsp: £6.50/500g bag). Dark roasted, they are 100% arabica, promising a "good mixture of smooth sweetness and some fruity acidity". Retailers are yet to be confirmed.

"Gangs are a constant threat in Honduras, with many young people left feeling that joining one is the only option for survival," said the brand, which added that some of its students, who spent 11 months being taught, had already gone on to run their own businesses in coffee farming, hairdressing and other sectors.

Another Kenco Coffee vs Gangs programme has been implemented for 2016.