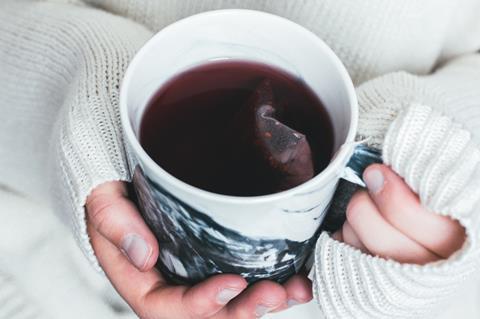 Twinings, Tetley and PG Tips all ensured they had enough black tea to meet demand

Pukka had also seen "a significant surge in demand" for its herbal teas

Brands' reassurances come after grocery sales rose to their highest level in more than a decade
Leading tea brands have moved to allay fears of shortages in the face of drastically increased demand.
In spite of many grocery shelves being still empty following coronavirus-fuelled panic buying, the UK's national drink would continue to be available, suppliers insisted.
A spokesman for number one brand Twinings said it was "working hard to ensure that we continue to meet the increased demand for tea across the UK".
The brand was "working with all our retailer and out-of-home partners to understand the challenges they are facing and to offer them any support we can, as the buying patterns of customers change in response to Covid-19" he added.
"Supply and demand remains high across all our range of teas, and we are working with customers to ensure products move easily from depot to store, and store to shelves, amidst difficult circumstances."
Twinings remained "confident we have enough product in the supply chain and are also looking at ways we can be flexible with moving existing stock we have on hand" the spokesman told The Grocer.
At Tetley, the supplier was continuously reviewing its supply chain "to identify areas of risk and potential disruption" said a spokeswoman. "We have seen a short-term increase in demand associated with panic buying and are responding with our factories working overtime to produce additional stock."
The brand had "implemented mitigation measures to ensure the smooth flow of product" and was "working with our suppliers, changing stock inventories and sourcing supplies from alternative regions" she added.
Tetley had a "good stock cover of the tea and packaging that we need to supply our customers in the UK" according to its spokeswoman. It was "working to address any specific short-term shortages" although its suppliers had "not flagged any significant issues".
Sebastian Munden, general manager of Unilever, said the PG Tips maker had seen "significant spike in demand for black tea over the last few weeks, and we have enough tea to meet this".
The staff at Unilever's Trafford Park plant in Manchester were "working hard to ensure PG Tips continues to get to tea drinkers across the UK, whilst maintaining the additional hygiene practices that have been put in place to ensure their own safety and well-being".
While black tea was in high demand, shoppers were also piling herbal variants into their baskets, according to Matt Fitzpatrick, head of UK sales at Pukka Herbs. "We have seen a significant surge in demand for our organic herbal teas, particularly those within our immunity range, such as Elderberry & Echinacea and Lemon, Ginger & Manuka Honey," he said.
The Unilever-owned Pukka was "positively responding to the increased demand by staying close to retailers and doing everything we can to continue supporting and supplying them and consumers with as many of our herbal products as possible" Fitzpatrick added.
Brands' reassurances come after grocery sales rose to their highest level in more than a decade amid the UK coronavirus lockdown, with industry growth at more than 20% in the past four weeks, Kantar data shows.
It was driven by people shopping more frequently and buying slightly more, with the average household spending an extra £62.92 during the past four weeks.