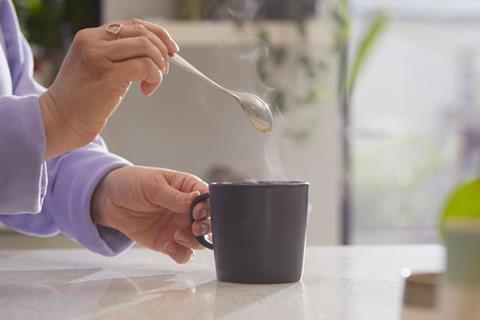 Packs of PG Tips Pure Tea Granules are selling for as much as £50 on eBay, just months after the brand said it was discontinuing the format.
In April, PG Tips confirmed it had pulled its instant tea granules line after changes to manufacturing negatively affected their taste.
At the time, owner Lipton Teas & Infusions said the decision was under review, but the products – which made up less than 1% of its UK portfolio – have not returned to shelves since.
This has led fans of the format to head online to get their granule fix.
One eBay listing saw fourteen bids made on an unopened 40g pack of the product. It sold for £45.01 (plus £5.39 postage) on 30 August.
Another is currently being offered at a 'buy it now' price of £49.99 (plus £2.50 postage).
The product had an rsp of £3.55 when last available in Sainsbury's.
One disgruntled shopper said the prices being paid showed PG Tips had made a mis-step in putting the line out to pasture.
"It's hard to believe there isn't a demand for this; all the vending machines that use it and all the loyal customers that for years bought it," they said.
They questioned why PG Tips could not bring back the old manufacturing process, adding that stockpiling was inevitable as supplies dwindled.
"Never mess with an Englishman's tea," they added.
Lipton Teas & Infusions did not respond to The Grocer's request for comment.
PG Tips also faced ire from consumers earlier this year over complaints its newly biodegradable pyramid teabags broke apart too easily.
The brand said it had made "huge improvements" at its Manchester factory to address the issue.