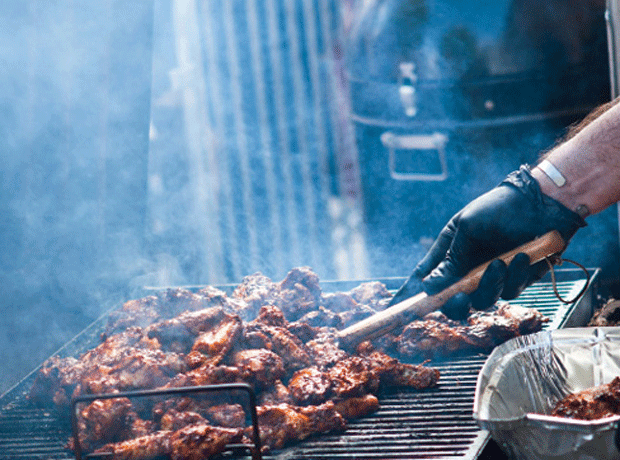 It's been a sizzling summer. And not just in terms of the weather it seems we've been firing up our barbies more and more as the temperature has climbed.
Sauce brands have been after a cut of the action. In May, Colman's launched a trio of new barbecue sauces, and Baxters Food Group unveiled two limited editions in the Jack Daniel's Sauces range (Extra Hot Habanero BBQ and Hot Pepper Steak), as Heinz geared up for a summer-long campaign aimed at the barbecue season.
The Heinz Barbecue Sauce range, launched in March 2012, has had a great summer, says Heinz marketing manager Lucy Cawkwell. "Heinz Classic, Sticky and Chilli Barbecue Sauces continue to exceed expectations in the market," she says. "They've climbed to top-selling positions and increased Heinz's category share."
Year-round sauce lines have also benefited. Cawkwell says Heinz Salad Cream enjoyed a boost as the skies brightened and Hellmann's brand-owner Unilever paints a similar picture. "If you look over the last 12 and four weeks since the weather picked up, we've started to see a far more positive performance for mayonnaise," says senior category manager Adrian Adams.
It's not just the big boys that sizzled in the summer. Encona says sales have "skyrocketed" while Bart Ingredients Co and Glorious! have been looking to tap the trend for US-style barbecue products.
In June Bart unveiled its Smokehouse Barbecue range of rubs, sauces and seasonings the following month Glorious! launched Louisiana Heat BBQ and Mexican Tequila Piri Piri BBQ sauces.
But with the summer now drawing to a close, the challenge is to sustain sales through the dark months of winter. Baxters has a plan. "We've developed 'weatherproof' dishes including traditional gumbos, beef brisket and pulled pork dishes," says sales & marketing manager Geraldine Marks.