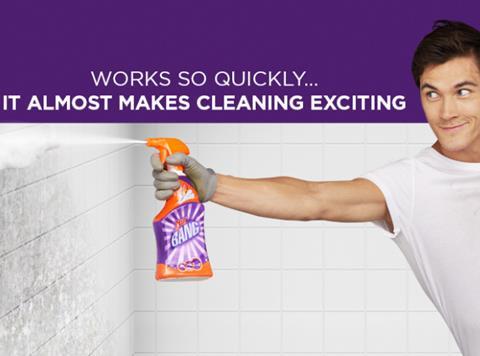 Reckitt Benckiser aims to break 'the barriers of traditional cleaning stereotypes' with the launch of Cleantertainment, a £2.2m push for Cillit Bang.
Hailed by the RB as a 'game-changing new direction' for the household cleaning brand, a new TV advert inspired by the movie Flashdance shows American dancer Daniel 'Cloud' Campos 'discovering the power' of Cillit Bang.
A teaser campaign is running on the brand's Facebook and YouTube channels in the lead up to the UK debut of the ad during Coronation Street this evening (11 July).
Cleantertainment is one of Cillit Bang's "biggest and boldest ever" promotions, said Elise Cockley, RB UK surface care marketing manager. "It is time to shake things up, revitalise the brand and make cleaning an exhilarating experience to appeal to a broader range of consumers," she added.