This article is part of our Digital Feature on Household.
Sales of eco-friendly or 'green' household products are booming as consumers look to flower power to add some sparkle to their homes, while reducing their environmental impact.
Champion of green cleaning Ecover has seen value sales of household and toilet cleaning products increase 4.9% and fabric wash and treatments rose by 2.6%. Meanwhile, a move into larger packs in washing up liquid saw value grow 5.4%, although volumes fell 5.5% [IRI 52 w/e 21 March 2015].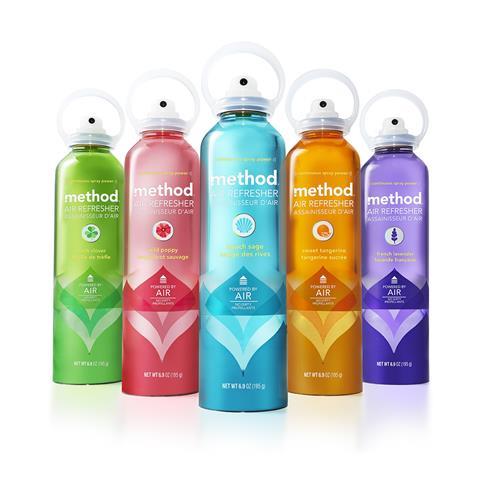 Sales of stablemate Method increased by 24.2% to £7.4m on volumes up 24.8% [IRI] thanks to cleaning, hand soap and washing up liquid as well as growing penetration. The brand is hoping to build on this in the coming year having tapped into the aircare market with a new range listed in Tesco and Ocado.
"With widespread press coverage on environmental issues such as waste plastic in UK waterways and global oceans, consumers are becoming increasingly aware on the products they are consuming and the implications on the environment," says Clare Burke, head of marketing for Ecover and Method. "Green cleaning is an increasingly attractive consumer proposition and as a result, Ecover, and Method, have already gained strong resonance with retailers and consumers across Europe."
US brand Earth Friendly Products is also benefitting from the increased demand for eco-friendly cleaning products, claiming sales in Europe grew by 29% in 2014. Its range is stocked in Lakeland, Holland & Barrett and TK Maxx, among others, and includes air fresheners, drain cleaner, a pet range as well as laundry products.
"2014 was the first full year of new packaging and it clearly made an impact. The eye catching packaging has better shelf impact and the green credentials of the products were made clearer on the front of pack," says Lois Clark, director at Earth Friendly Products.
This success is attracting new players to the eco cleaning market, such as Mrs Gleam which burst on to the scene in August 2014. Since then, sales of its range have been described as 'outstanding' having gained listings in Lakeland, The Co-op, QVC and TK Maxx. Unlike Ecover and Method, being eco-friendly is an 'added extra' rather than the core selling point of the brand.
"Mrs Gleam is different because with pink liquid and 50s retro images we're unashamedly stating that cleaning is female dominated; you don't need to be a Hulk (or a Duck) to remove grease and grime," says Joe Smith, director at Greanbase. "It's been phenomenally hard work to try and gain any type of foothold into the industry; buyers want a new unique product with a great sales history before they will consider moving away from their existing lines, a real chicken and egg situation. Thankfully some companies take that leap of faith and invest in a new range quicker than others."
While green credentials are enticing to some, others may question their efficacy. "Eco cleaning companies have the challenge of showing mainstream customers that green can be effective and does not necessarily have to cost significantly more, while the additional health and environmental and ethical standards are worth having," adds Clark.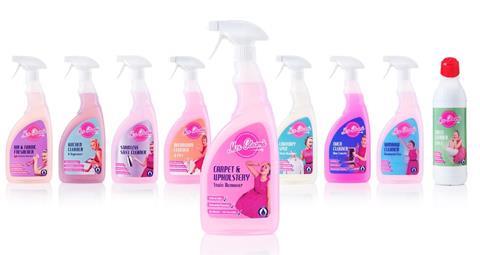 Ecover and Method are using marketing, advertising and PR to change consumer perceptions, as Burke ultimately believes that getting the product into consumers' hands and putting them to the test is the key to driving the business forward and ultimately rivalling the category leaders.
But there is still a way to go before this happens. "In the short term I don't believe eco products can rival the category leaders due to price. We are still feeling the effects of the recession and two for £2 bottles will always appeal," says Smith. "Eco products have to give a more pragmatic message in order to grow and that's 'harsh chemicals are not needed to be effective'. Once that message is delivered and ingrained into the public psyche then the bottles with the large X on the back will only have the RRP to use in their favour."
In partnership with: