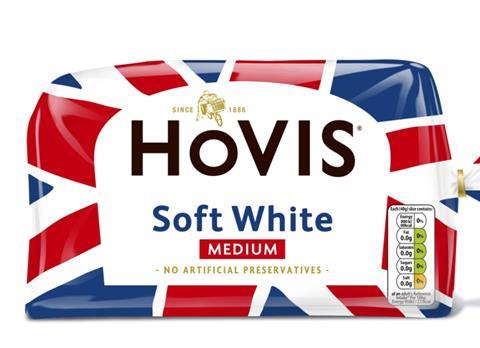 Hovis is returning to using 100% British wheat - but has admitted it may at times be forced to switch to imports.

From next month, all Hovis recipes and products will be made with wheat sourced from UK farms, and three of its loaves will be given new Union Flag packaging to highlight its British provenance. However, the packaging will not overtly state that the products are made with 100% British wheat.

Hovis products had carried a "100% British" flash until the disastrous 2012 wheat crop forced the brand to begin using wheat sourced from Europe and remove the claim from packs.

"We are very pleased to again be using 100% British wheat and will support British farmers when we can," Hovis customer marketing head Tim Dummer said, adding that 100% British wheat gave it a USP.

Hovis said a stronger harvest last year had prompted the decision to switch back to 100% British wheat, and growers this week said the prospects were currently looking good for this year's crop (see p16).

"However," admitted Dummer, "we are at the mercy of the British weather and must have contingencies in place. We must have quality grain and if a crop should fail we may at times have to look elsewhere, but this will be a last resort."

News of the British sourcing comes six weeks after Premier Foods split off its bread and milling business as a separate joint venture with US company The Gores Group. Trading under the name Hovis Limited, the bread operation is to receive a £200m five-year investment designed to improve efficiency and reinvigorate the Hovis brand. Sales of Hovis have fallen 13.4% year on year to £409m [Nielsen 52 w/e 4 January 2014].

The Union flag packaging will run on Hovis Soft White Medium, Hovis Soft White Doorstep and Hovis Soft White.