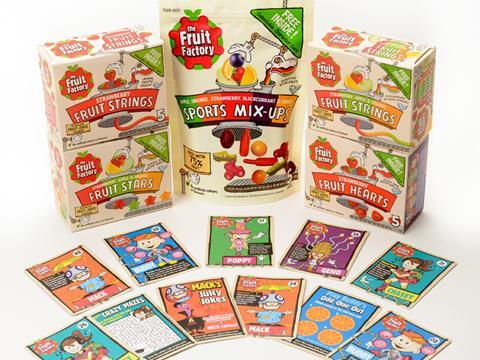 Humdinger has broadened its Fruit Factory snacks range and secured a listing in Tesco.

The Yorkshire-based business - which also produces licensed products under brands including The Simpsons and Vimto - has added four new Fruit Factory products: five-bag multipacks of Fruit Factory Sports Mix-Ups (rsp: £1.99), and new single packs of Fruit Stars, Fruit Strings and Fruit Wheels.

They are rolling out to 356 Tesco stores this month.

From October, Fruit Factory multipacks will include collectable cards featuring mascot characters and a joke, puzzle or challenge. Each card carries a redeemable code to unlock content on the Fruit Factory website.