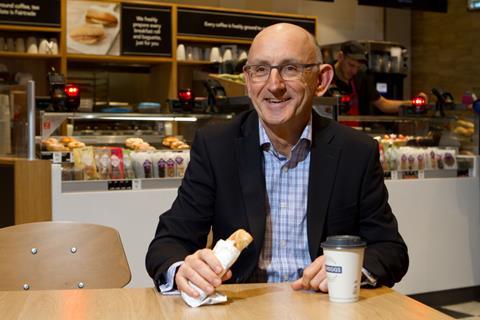 Greggs has become the latest major retailer to refuse to back a suggestion by Iceland MD Richard Walker that the Covid isolation period should be cut.
"I don't feel I'm in a position to call for isolation periods to be shortened," Greggs CEO Roger Whiteside told The Grocer. "I'm not medically qualified or a scientist to give an opinion on that.
"They must do whatever they must do to protect people from this terrible virus."
Walker has been calling for the isolation period to be cut or scrapped altogether to ease absence rates, which he said stood at 11% at Iceland, affecting 3,300 staff.
The minimum isolation period is currently seven days across the UK, after Scotland cut the limit from 10 days on Thursday, bringing it into line with England, Wales and Northern Ireland. In all nations the limit is conditional on two negative test results at least 24 hours apart on days six and seven of isolation.
Earlier in the week, Walker told BBC Radio 5 Live Iceland had seen an exponential rise in Covid-related absences since Christmas, which continued to climb daily. He said only the unvaccinated seemed to be at serious risk of hospitalisation with Omicron and policies should be designed for the vaccinated rather than "the unvaccinated tail wagging the triple-jabbed dog".
"If we could cut the isolation period or indeed get rid of it, I think we eventually might have to because we've got to learn to live alongside this," he said.
It followed a tweet on Monday in which Walker said Covid absences had risen by almost 700 in a week.
A string of major supermarkets subsequently declined to give their backing to call, with one telling The Grocer: "This is a matter that needs to be guided by scientific advisors, not what retailers need."
Whiteside became the latest to reject the notion as Greggs gave a trading update on Thursday.
"I trust the government and its advisors to make the right decisions," he said.
He said absences at Greggs had risen sharply since Christmas, forcing about 70 stores to close or cut hours, a number rising weekly. But Greggs had "managed before in the pingemic, as it was called back in the summer, and our teams are doing a great job of coping with it again," he added.