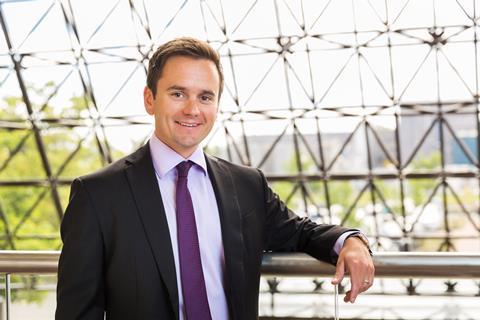 Iceland has written to all its suppliers, including major brands, calling for more action on plastic reduction.
In two letters, joint MDs Richard Walker and Nigel Broadhurst have urged more than 400 suppliers to get behind Iceland's new "10-point manifesto". Point one is Iceland's pledge to banish plastic from own label by 2023.
The letter to own-label suppliers calls for continued support in meeting the target. The second letter, to brands, urges greater collaboration on plastic reduction, including sharing learnings.
Brands to have so far responded offering support include Young's Seafood and Birds Eye.
The manifesto calls for a focus on materials that can easily be recycled at home, the removal of unnecessary packaging and clearer recycling labelling.
It urges suppliers to "go back to basics and use traditional materials like paper, board, glass, metal and wood".
It calls on them to move more quickly from non-recyclable black plastic to widely recyclable kinds, as well as composites made mainly of paper and board.
It also urges reporting of progress at the end of each year.
"We have been working in close partnership with our suppliers since making the commitment, and see their support as crucial in expediting our plastics removal project," said Walker. "We are proud of the positive relationships we have with our suppliers, and the response so far has been particularly reassuring and reflective of the mutual support between our businesses.
"Although our commitment only affects our own-label products, we also wanted to write to our branded suppliers to encourage them to join us in working to reduce plastic production, and offer to share our learnings so far.
"We believe that collaboration across the industry is the key to tackling the scourge of plastic and would welcome any business to join us in our mission to turn down the tap on this pervasive material."
Young's Seafood head of packaging Helen Nickells said: "Iceland have approached their supply base with a spirit of collaboration that is helping us to meet Iceland's own objective to remove plastic by 2023 and helping Young's to reduce single use plastics, completely remove black plastic and make the plastics we do use easily recyclable."
A spokesman for Birds Eye owner Nomad said the company shared "Iceland's passion for sustainability" and was "committed to achieving 100% recyclable packaging by 2022".
Iceland claims to have cut out 2,100 tonnes of plastic from own label packaging since making its pledge at the beginning of last year.