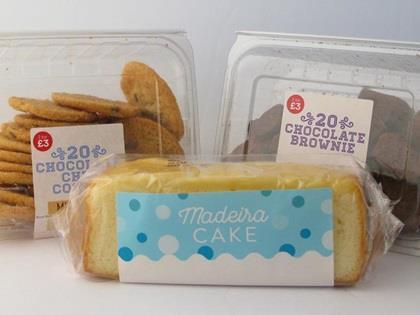 The organiser of a million-strong petition backing Iceland's palm oil efforts has criticised it for a lack of transparency over its continued use of the ingredient.

Care home manager Mark Topps campaigned for Iceland's Christmas ad, which included a pledge to cut palm oil from all own-label products by 31 December 2018, to be allowed on TV after the supermarket tweeted in November that it had been banned.

He launched an online petition calling on approval body Clearcast to overturn a decision that it broke broadcast rules on political advertising by using a Greenpeace animation.

The petition gained over a million signatures, was retweeted by Iceland, and helped boost exposure for the supermarket's palm oil pledge ad, which was viewed a claimed 70 million times online.

This week Topps praised Iceland again for its campaign and the removal of palm oil from 130 own brand lines, as well as the development of hundreds of new palm-oil-free products. "They've done more for the environment and raising awareness than any other supermarket," he said. But he also said the supermarket had ignored opportunities to tell people that 32 lines containing palm oil remained on sale, with its name removed, before the revelations appeared in the press.

"They had the opportunity because people said, 'You haven't done it yet'. At that point they could have said, 'Actually we haven't, but what we are going to do is remove our name from the products,'" he said.
The Grocer reported on 8 January that about 30 Iceland branded palm oil products remained on sale after the deadline. At the time a spokesman said they had been produced before 31 December and would be sold only as long as stocks lasted, and that the pledge had been met. But it later emerged in the press that some remained in production, with Iceland's name removed.

Of the 32 still produced, 17 are to be reformulated by April. The other 15 will remain on sale with palm oil as an ingredient due to the prohibitive cost of reformulation, Iceland MD Richard Walker wrote in a blog after the press reports.

Topps said Iceland could have explained the debranding when asked about the initial 30 products. "There was talk of them having supplies, and once they'd used that it would be gone. So obviously they could have put out a statement."

Speaking on BBC Breakfast after details of the debranded products were revealed on the broadcaster's news website, Walker said: "Instead of focusing on the 3%, on these 17 products, why not focus on the 97%, on 450, where we've removed palm oil?"

He added: "I had no idea this would be such an issue but with people looking to trip you up it clearly is. Therefore next time I need to be overly transparent, even about issues like this that I don't think are a problem at all."