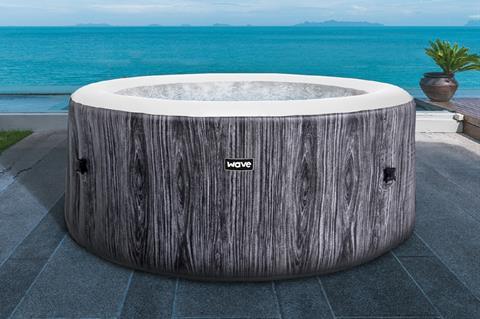 Iceland is gunning for Lidl and Aldi's middle aisle, with its own 'when it's gone it's gone' general merchandise offering in The Food Warehouse.
The frozen specialist has taken aim at a hot tub and toy kitchen on sale at Aldi in an announcement of its own cheaper versions.
"The hot tubs are in store now for £300 and almost £100 cheaper than Aldi's very similar product," it said.
The toy kitchen "is also a whole £10 cheaper than Aldi".
Like products in Aldi and Lidl's middle aisle, the latest Food Warehouse GM deals are available only while stocks last.
Shoppers are advised to "be quick, as sizzling deals like this will be snapped up" and to "elevate the hot tub experience" with a cool box that doubles as a table, also currently available.
As well as in Food Warehouse stores, smaller items such as the cool box and toy kitchen are available online at Iceland.co.uk, where shoppers can add them to their basket for delivery the next day.
While general merchandise is not a new proposition at The Food Warehouse, the overt pitching of it against Aldi has been taken as a sign Iceland seeks to reap some of the benefit of the middle aisle.
"The middle aisle can transform the average basket size and gross profit contribution, and this is what The Food Warehouse is trying to tap into," said Shore Capital analyst Clive Black.
While demand for big-ticket items such as £300 hot tubs was likely to tail off with shopper finances squeezed, there would still be plenty of households "with cash liquidity looking for a bargain", Black added.
A Food Warehouse spokeswoman said the general merchandise offering changed throughout the year "but generally covers kitchenware, homeware, gardening, cleaning products and toys, plus seasonal items".
She added: "Although it doesn't have a middle aisle like Aldi as such, there are dedicated sections in stores."
The current range also includes a 270l garden storage box.