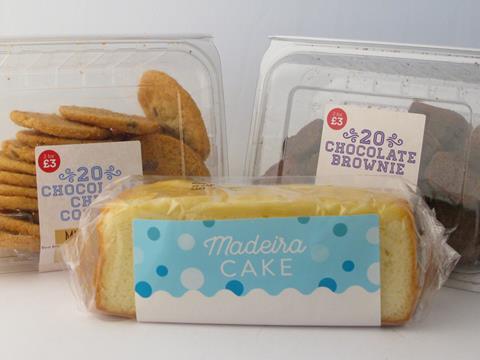 Iceland rebranded own-label ambient products as well as chilled and frozen after realising it couldn't remove palm oil from them in time to meet a pledge made last year.

The supermarket committed in April to remove palm oil from all own label products by 31 December.

But it undertook a rebranding exercise, removing its name from products instead, after reformulation of some proved too expensive, Iceland MD Richard Walker has admitted in a blog.

Walker described the 32 rebranded lines as frozen and chilled.

But The Grocer found a number of ambient cake and biscuit products also on sale in a store today (25 January), with Iceland branding removed from the packaging.

A spokeswoman admitted ambient lines were also included in the exercise but maintained the total number of products rebranded was 32. She said Walker's blog would be corrected.

Walker wrote that Iceland was working with suppliers to reformulate 17 of the 32 rebranded products.

The other 15 would remain on sale without Iceland's name on the packaging because removing palm oil 'would result in a massive increase in cost that neither we nor our customers would be able to bear,' he said.

'These will continue to be sold as branded products - along with the hundreds of other branded lines containing palm oil that we always recognised we would have to continue to sell. Palm oil is in half of everything that supermarkets sell, and it would be commercial suicide not to offer our customers the leading brands they want to buy.'
As revealed by The Grocer on 8 January, Iceland also continues to sell about 30 additional palm products that still carry the supermarket's own brand. Responding to enquiries from The Grocer at the time, an Iceland spokesman made no reference to the additional 32 products that had been rebranded.

He said the 30 own-label palm oil products had been produced before 31 December and remained on sale because they had "a longer shelf-life than those that are fresh or chilled".

The supermarket maintains it has honoured its pledge to remove palm oil from own-label products.

'So yes, we did tick the box and stop using palm oil as an ingredient in all our own-label food made after 31 December 2018, exactly as we promised,' wrote Walker.

The Grocer was able to buy madeira cake, chocolate chip cookies and chocolate brownies with palm oil listed as an ingredient. All were products previously labelled as Iceland's own, now unbranded.

The spokeswoman said palm oil had been successfully removed from 130 own label lines. A further 200 new lines had been launched without palm oil since last summer, she added.
Iceland's palm oil commitment came after Walker visited Indonesia and saw deforestation caused by production of the ingredient. "Until Iceland can guarantee palm oil is not causing rainforest destruction, we are simply saying no to palm oil," he said at the time.

The pledge was the basis for Iceland's high-profile 'Rang-tan' Christmas campaign, a rebranded Greenpeace animation about a baby orangutan whose home has been destroyed. Viewed a claimed 70 million times online, it ends with the message: 'Until palm oil causes zero rainforest destruction, we're removing palm oil from all our own label products.'