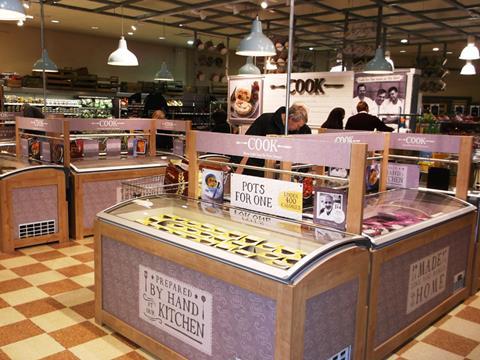 Independent grocer Jempson's has added a Cook frozen food concession to its Peasmarsh superstore in East Sussex.
The supermarket has hired a new member of staff to maintain the concession and will conduct tastings in-store every Thursday, Friday and Saturday.
Jempson's Peasmarsh will now stock a full range of Cook's premium frozen ready meals and desserts, offering an introductory 15% off promotion.
"We are proud to be working alongside Cook with this new venture," said Jempson's MD Stephen Jempson.
"The range is impressive and their food is superb. The inclusion of this new super concession is the first of quite a few changes we will be making in the coming months to our Peasmarsh store - watch this space."