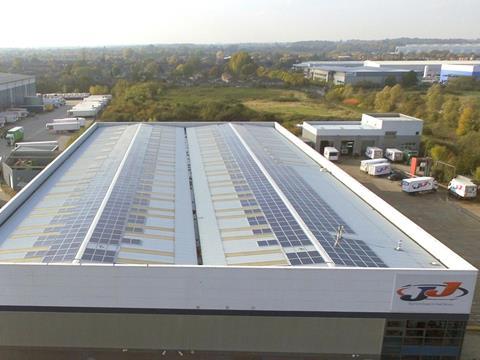 Wholesaler JJ Food Service has invested £500,000 to install solar panels on the roof of its Enfield head office and its branch in Sidcup.

Once Sidcup has been completed, the company will look to roll out the panels across its remaining seven sites. A total of 960 panels have already been installed, which will be used to generate an estimated 219,000kWh annually.

"By improving our environmental credentials we are helping our customers do the same," said MD Mustafa Kiamil. "The panels require little to no maintenance. It will also help to reduce our energy bill in the long term."

The company recently recorded record pre-tax profits of £11.97m for the year to 31 March, up 55%.