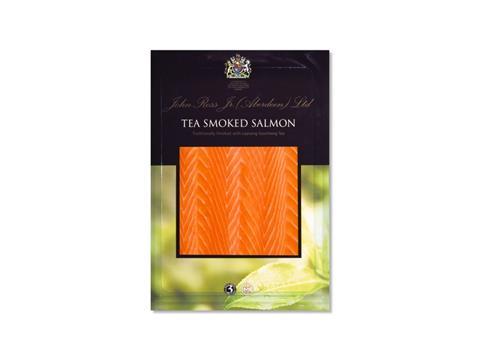 Aberdeen smokehouse John Ross Jr has struck an exclusive deal with Harrods for its new premium tea-smoked salmon with Lapsang Souchong Tea.

Harrods will be the only UK retailer to stock the salmon, which is smoked over a blend of tea and oak chippings. It will retail at £9.95 for a 200g pack.

Harrods has also listed John Ross's Balmoral Fillet - a premium cut taken from the crown of the salmon - for £60.