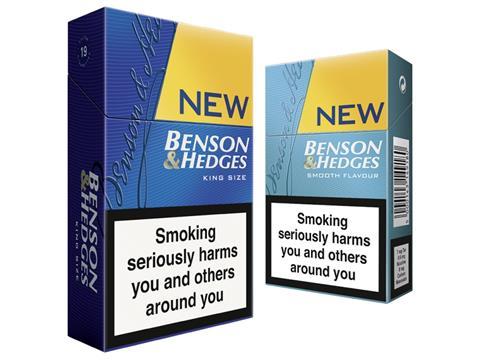 Benson & Hedges is extending into the value sector for the first time as brand owner Japan tobacco International targets the flood of smokers continuing to downtrade.
From the start of June, B&H Blue will be available in King Size 19s and a Smooth Flavour King Size 19s (both rsp: £6.50).
"B&H has evolved over the years to remain relevant," said JTI communications head Jeremy Blackburn. "This is designed to offer smokers affordable quality."
He added that the launch was in response to current market conditions, with six out of 10 cigarettes bought in the UK below mid-price.
Premium Benson & Hedges Gold 20-packs have an rsp of £8.78.