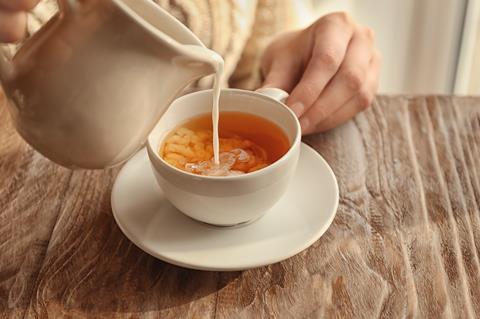 Kenyan tea workers have launched a formal complaint against Unilever at the UN for the company's alleged failure to protect workers from a foreseeable risk from ethnic violence in 2007.
Unilever's tea plantation in Kericho was attacked during post-election riots, with workers who were not indigenous to the area attacked, raped, and killed during the violence. An estimated 1,300 people were murdered across the country.
The 218 claimants, including the families of seven victims who were killed, 56 women who were raped and others who were subjected to serious physical attacks, allege that Unilever failed to protect them from a foreseeable risk of violence and did not provide adequate support after the attacks.
Following an unsuccessful legal battle in the English courts, the victims are now bringing the complaint to the United Nations Working Group on business and human rights and the UN Special Rapporteur on extreme poverty and human rights.
Although the UN cannot issue a legal ruling on the matter, it could declare Unilever non-compliant with the UN's Guiding Principles.
"It would be extremely damaging for Unilever to be found in breach as it essentially undermines their whole narrative that they are one of the most ethical and responsible human rights companies in the world," said Daniel Leader, partner at law firm Leigh Day, which is representing the victims.
The "appalling" abuse suffered by the victims had left many living with psychiatric and physical conditions that prevent them from working, said Leader. "Should they be left to themselves or does Unilever have a responsibility to make some form of provision for them?" he asked.
Unilever has strongly rejected the allegations, arguing it provided "significant support" to those affected. It said it provided retraining for new jobs as well as medical and counselling support, with 93% of those affected returning to work.
"Unilever stands by the commitments made in our Human Rights Policy Statement, including to the UN Guiding Principles, and we strongly reject any allegation that we did not respect these in the case of the tea workers affected by the nationwide breakdown of law and order that occurred in Kenya in 2007," it said in 2018.
"Following the unfortunate events of 2007, Unilever provided significant support to those employees impacted. On return to Unilever, employees whose possessions had been looted were provided with replacement items, including furniture, bedding and clothing, TVs, mobile phones and cows (or cash to purchase these items). Anyone unable to undertake their previous role was retrained to take up a different job and medical support and counselling were freely available.
"Unilever also donated US$1million in cash and Unilever products through the World Food Programme to help the people of Kenya affected by the 2007 post-election events. A further $500,000 was provided specifically to help our employees and their families who had suffered because of the violence. Every Unilever Tea Kenya employee was also provided with compensation in kind to offset the impact of loss of earnings during the instability."
Unilever has previously argued that it is not legally responsible for its Kenyan subsidiary, given regional businesses are solely responsible for devising relevant crisis management policies.
It won rulings in the English High Court, which concluded Unilever couldn't have forseen that violence would spill over into the plantation, and the Court of Appeal, which declined jurisdiction on the basis there was insufficient evidence that Unilever Plc was actively responsible for the alleged crisis management failings of its Kenyan subsidiary.
"The English Supreme Court concluded its review of all the evidence on the facts of the allegations and supported earlier decisions that Unilever can't be held responsible for what happened, and that the scale and severity of the violence, which occurred across the country, was simply not foreseeable," said a Unilever spokeswoman.
But Lydia de Leeuw, researcher at the Centre for Research on Multinational Corporations (SOMO), claimed Unilever was using "its corporate structure to shield the parent company from liability".
"This strategy starkly contrasts with its public commitment to the UN Guiding Principles on Business and Human Rights, which include the responsibility to prevent human rights risks and address human rights impacts at subsidiaries."
The victims wrote to Unilever CEO Paul Polman after the Court of Appeal ruling in 2018, saying they had warned the company's local managers they would be caught up in the ethnic violence. The letter said workers were told to "go and hide in the tea bushes". It claimed that after fleeing the estate they could not return for six months, during which time they did not recieve a salary.