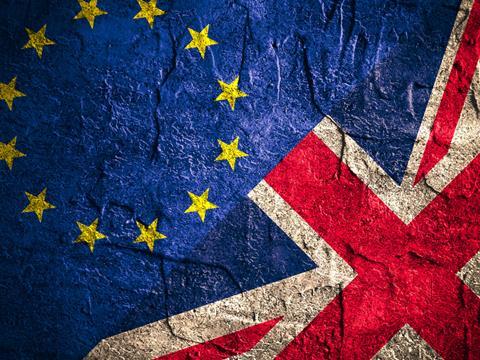 Brexit is already having a massive negative impact on the food and drink industry, with more than two thirds of suppliers less confident about their business since the referendum, according to a major survey by the FDF.

The survey, carried out from 16 September to 7 October across small, medium and large manufacturers, found 69.5% of respondents were less confident about the UK business environment, with only about one in 10 (11.2%) more confident.

But the figure was much worse for smaller companies, with 79% saying they felt less confident and 30% much less confident than before the vote.

The vote also looks set to see a huge drain of staffing from the sector, the survey claims, with about one in 10 businesses (8.7%) reporting that EU employees intend to leave the UK and 71% of companies employing EU staff reporting they are living in uncertainty.

"Twenty per cent of our staff are non-UK nationals and one has been verbally abused in the street. They are all looking at me for answers," said one business owner responding to the poll.

Another added: "Our EU employees feel very unwanted and uncomfortable."

The survey coincides with quarterly figures from UK retailers showing food sales at their highest levels since 2013, which the FDF said suggested a massive disparity between business and consumer confidence levels.

The referendum has begun to have tangible impacts on the industry, however, not just on perceptions.

The survey found more than 75% of respondents said the price of their ingredients and raw materials had increased since the vote.

One company said it had seen the cost of raw materials shoot up by 20%.

The survey also found 63% of suppliers had suffered a decrease in profit margins.

One respondent said they had witnessed a 12% reduction in profit margins in the UK, with the cost of raw materials going up 15%.

More than a fifth of respondents (20.7%) said they had decreased capital expenditure since the referendum and the results were also negative when it came to investment in R&D.

"Management have halted new investment in UK facilities, preferring instead to invest inside the EU," said one respondent.

Companies, however, reported an upward curve for exports both to the EU and outside, linked to the fall in sterling as well as positive sales in the UK.

FDF director general Ian Wright said the survey showed the urgent need for an industrial strategy partnership with the government and the food and drink manufacturing sector, which supports 3.9 million jobs across the £108bn UK food chain and employs 400,000 people directly, of which almost a third (29%) are non-UK EU nationals.

"We share the government's view that we need to make the best of Brexit, but food and drink industry confidence is low," he warned.

"Slower revenue growth, coupled with prolonged business uncertainty, is affecting the industry's ability to invest. The assurances we heard from the government last week must be underpinned by credible plans for restoring confidence and negotiating a workable future relationship with the EU. Working with government through an industrial strategy partnership, we believe we can counterbalance uncertainty arising from the EU exit process and secure world-class status for the sector."

John Stevenson MP, chair of the APPG for Food and Drink Manufacturing, which meets today to discuss what Brexit means for the sector, added: "Brexit will present both challenges and, through sensible negotiation, opportunities for businesses in the UK's largest manufacturing sector - food and drink. Government and industry partnership has never been more important to the future of this vital sector. It is essential that colleagues in government go into negotiations equipped with a clear understanding of this sector's priorities, which is why open dialogue and the active participation of food companies and their representative bodies in this debate is so essential. Food and drink is a national success story, with massive untapped opportunity to boost exports and improve its already impressive productivity performance, delivering even more for the UK economy."

The FDF survey follows a warning from the BRC over the potential impact on shop prices and the threat to the huge EU workforce caused by Brexit.

It said in a letter to secretary of state for international trade Liam Fox that the government's strategy must focus on finding opportunities for lowering import costs as well as avoiding any increase in tariffs.

It called on government negotiators to put consumers first in the forthcoming Brexit talks by ensuring their sights are firmly set on keeping shop prices low once the UK leaves the European Union.

Meanwhile, BRC director general Helen Dickinson warned a crackdown on up to 200,000 EU workers employed in the industry risks robbing businesses of access to vital talent and skills.