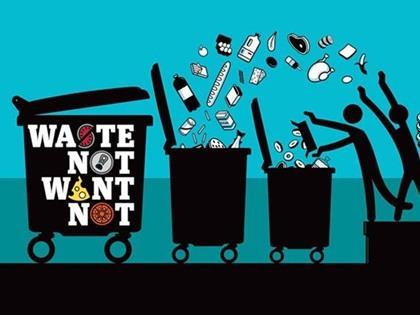 This week marks the first anniversary of The Grocer's Waste Not Want Not campaign. As you will see from the infographic, it's been a busy and fulfilling year for us, with some major victories in the war on waste, not least the Courtauld agreement to double food waste redistribution by 2020, some brilliant support from the industry, and the discovery of some fascinating solutions. The Grocer is up for two awards for its work in this area as a result.

But there's so much more to do. There was a reminder of this last week, as Tesco unveiled results showing that despite its best efforts, and with a goal of zero food waste from its operations by the end of this year, food waste actually increased. Ouch. And there is another reminder of the challenge - from a consumer perspective - this week, with Sainsbury's admitting its Swadlincote trial only resulted in a single-digit reduction in food waste.

Only? Even a single-digit increase is still massive given the scale of waste and the difficulty of achieving mass behavioural change. If it could replicate these results at a national level, such marginal gains would have an incredible impact. And to its credit the supermarket has set out an ambitious 10-point plan, including changes to packaging and a partnership with Google, to promote change across the country.

So we salute and thank all those in the industry who've taken steps to cut food waste, no matter how small, and who've supported us in our cause.

That said, there have been frustrations. Not only in terms of those who've sat there and done nothing, but in terms of the many suppliers and retailers that have kept their light under a bushel. Tell us what you've been doing, please.

Politics has got in the way, too. Brexit didn't help and after the publication of an interesting Efra select committee report, the general election has further stalled momentum. There's certainly no mention of food waste in the manifestos. Yet help is needed from the government. That's why, post 8 June, we'll be lobbying again for subsidies to level the playing field. The industry can do much. Together we can do even more.