For a supermarket boss the next week is the most exciting and most terrifying in the year. Get it right and sales can be more than three times the normal level. Get it wrong and you can easily end up with either way too much supply or too little. The fact Christmas Day itself falls on a Monday - for the first time since 2006, amazingly - only adds to the complication, putting huge pressure on your last day's trading, which only lasts six hours.

A similar sense of pressure has been building this week at The Grocer as we've put to bed our bumper Christmas issue. It's three times the normal size, and packed with goodies and treats (and facts and figures) to keep you reading the whole holiday through - including our comprehensive Top Products Survey, covering more than 1,000 brands in 114 categories.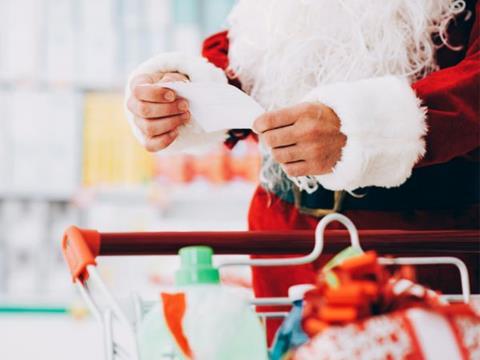 This final issue is also an opportunity to take stock of wider industry changes. It's been an extraordinary year, particularly in wholesale, as the seismic aftershocks triggered by the rise of the discounters finally rippled downstream. For years consolidation seemed inevitable. Yet it's taken the Tesco-Booker merger to bring everyone to their senses.

Tesco's move into foodservice/catering marks an increasingly divergent response to the discounter threat. Morrisons has targeted the wholesale grocery market. Sainsbury's has relied on Argos for growth. And Asda, well, its stores are hugely improved and operationally it's running well again, but it has yet to emerge with a real answer, while the collapse of Steinhoff takes away its most likely escape hatch, and looks certain to impact on Poundland and even Iceland.

The most worrying aspect of the current structural upheaval may yet be further upstream, however, where we have yet to see a new industrial strategy emerge. While our Top Products Survey certainly highlights some strong performances from the likes of Fever-Tree, Coca-Cola, Bud, Harringtons, Arla and Lindor, a combination of private label growth and the greater manoeuvrability of smaller entrepreneurs has left many big brand owners running to go backwards.

And that's before anyone figures out what Brexit truly means. This is the last issue of The Grocer in 2017, though we'll be breaking news and views until 22 December on thegrocer.co.uk. Our next issue of the magazine comes out on 6 January. Merry Christmas, thanks for reading (and watching) and a Happy New Year!