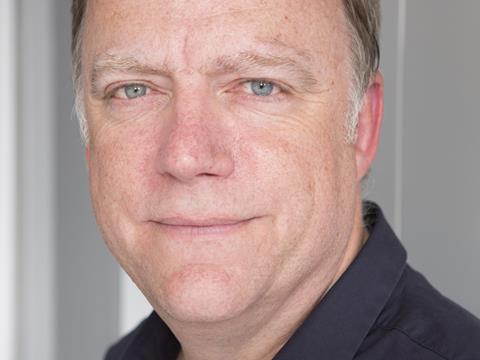 This year's IGD Convention was as good as any I can remember, with a lot less grandstanding and some much-needed humility and soul-searching. Rightly so. If the industry could blame external factors somewhat for its woes in the past (recession, two rounds of commodity price hikes, Horsegate), this time it was clear the industry could only blame itself.

Of course, the conference set out to be upbeat. Titled "Leadership in DisrUPtion", those two capitalised letters were meant to inject some positivity and optimism. But as evidence of the disruption, what was notable was the absent friends. No Sainsbury's, a token from Tesco (CIO Mike McNamara, doesn't exactly count. Next they'll be telling me the group multichannel director is running Tesco… oh, no, hang on, he is). And the elephants in the room, the arch disruptors of the moment - Aldi, Lidl - were also missing. A shame really. But it gave the conference a closed-shop feel. Here was the industry collectively dusting itself down and asking: what on earth can we do?

The answer came most eloquently in the form of former Tesco finance director Andy Higginson. In another example of disruption (to the conference programme), Andy Higginson had been uninvited by IGD after stepping down as chairman of Poundland. But when he was appointed deputy chairman of Morrisons this summer, and then 'Sir' Ian Gibson announced he was stepping down, he was hastily reinvited. How ironic, then, that he stole the show.

Stepping up to the lectern in an unfashionable tweed jacket, and speaking without slides, Higginson's witty, blunt, insightful speech - delivered in his thick Yorkshire accent - was reminiscent of Sir Ken Morrison in his pomp.
"Here was the industry collectively dusting itself down and asking: what can we do?"

Adam Leyland, Editor
Supermarkets were always discounters, he said - and none more so than Sir Jack Cohen's Tesco, piling it high and selling it cheap, and championing the consumer as it fought RPM. But the big four lost sight of the consumer, who they insulted with phony discounts. Referencing a recent experience in his own local Tesco store, where a bottle of New World Chardonnay was 'reduced' from £12 to £6 he said: "That was never a £12 bottle of wine. That was £6 every day. To kid me like that is a bit of an insult. There's been too much of that."

The problem was compounded by the recent obsession with ROCE, he added. (And by industry he means Tesco's in particular, of course.) With supermarket 'capital' - the C in the metric - inflexible due to the large amount of money supermarkets have tied up in property assets, the only lever left to Tesco + Co was the 'return', ie. increasing prices.

As he said: "Aldi and Lidl have not become cheaper. The supermarkets have become more expensive."

He's right, of course.

Higginson was always my favourite to succeed Sir Terry Leahy at Tesco. A smart finance director with charm and a personality. It would never do.

For added intrigue, Higginson is set to become the next chairman of Morrisons. In his speech he talked about the need to be yourself. To set out your stall. One wonders what he makes of the move by Morrisons into misty veg, online, convenience, clothing, Match & More etc.