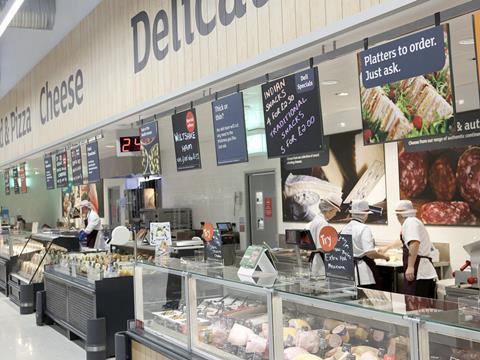 After a flurry of speculation over the weekend around Tesco's latest 'store simplification' plan, the news was nothing like as drastic as first appeared, at least not for the counters. In-store bakeries are all staying. And only 90 meat counters have been axed, just over 10%.

That shows Tesco's counter strategy is more thoughtful than the weekend reports suggested. And that's to be expected. To axe them all would have been extraordinary. Counters provide much-needed differentiation, theatre and disruption to the relentless aisles. In-store bakeries in particular have been a lucrative and growing source of revenue. And counters are for many the only real face of a supermarket these days, as so many till assistants are replaced with self-checkout terminals.
So Tesco won't have taken even its more considered moves lightly. But there's no getting away from the fact that many counters aren't as busy or cost-effective as they once were. Or that Aldi and Lidl and Asda are doing OK without them. As Tesco UK CEO Jason Tarry suggested, some customers have less time available to shop. But there are lots of reasons for the decline. Some people don't want cooking advice, or bespoke cuts, or staff interaction, or to try little samples, or to take their shopping home in their own Tupperware container. Some don't want to watch a meat carcase being sawed or hacked or sliced. They want their goods prepared in hermetically sealed plastic. Counter food also tends to be more expensive. And then there's the embarrassment and stress of asking for a slice of something only to discover it's more expensive than anticipated.

And there's one other factor Tesco didn't mention. Some food counters are failing because they're seriously boring, or with staff offering terrible customer service. But as a counterfactual to that there are also some great counter-style executions that work really well. In-store sushi concessions are acting as quasi-counters. A free-from pizza counter at a Morrisons in Guiseley had customers travelling from as far as 45 minutes away. And Sainsbury's, just this week, launched a Mexican counter at its Balham store. The supermarket counter is dead. Long live the supermarket counter.