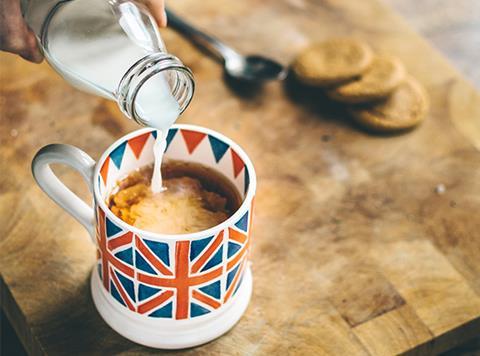 Keep calm and carry on. That seems to be the motto in the industry right now.

While politicians run around making a lot of noise and spectacularly little progress, retailers and suppliers are quietly sourcing alternative supplies, reserving warehouse space and, where they can, building inventory. But despite how perilously close the 29 March deadline is, and how badly the industry wants some clarity, no one appears to have hit the panic button just yet. A no-deal Brexit is still one of several eventualities the industry is planning for, and the pipeline of committed stock, the placing of firm orders, and actual cash payments remains modest.

That's understandable. The industry is in sync with the financial markets in anticipating that the 29 March deadline will be pushed back, with the £/€ relationship pretty stable. There's too much money to be lost taking a punt. Especially when so many of the goods have a short shelf life.
Which is not to say there isn't upheaval. As we report, the FDF is working on an agreement to bail out exporters in the event of a no-deal Brexit. And talking of bailouts, Defra is reportedly trying to recruit civil servants on secondment from the DfE, Ministry of Justice, DW&P, Ministry of Defence and DFID. That's in addition to the 5,000 extra civil servants currently being recruited to work on Brexit (on top of the 10,000 officials already on the case). There are also rumours that Defra officials too will be required to concentrate on key services only.

No wonder Defra boss Michael Gove supported Mrs May's ill-fated deal. He knows now how important it is to avoid a hard Brexit, despite his pro-Brexit stance.

So: keep calm and carry on? Absolutely. And if it all gets too much, stock up on CBD products. CBD is set to be the next big thing in grocery, and helps you sleep, apparently. As to Mrs May, if she needs something stronger, she can avail herself of the medicinal cannabis GW Pharmaceuticals has just won FDA approval to make. She only has to ask the relationship manager at Capital Group, GW's majority shareholder: Mr (Philip) May.