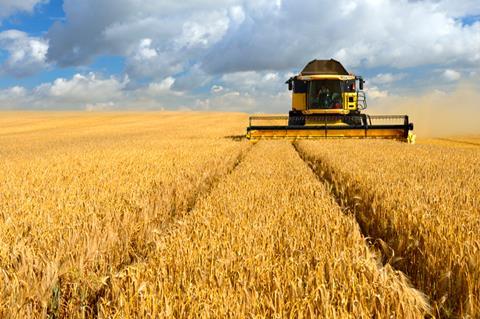 So, we've avoided a no-deal Brexit for the second time in a fortnight, but while most will be breathing a sigh of relief, the nightmare is far from over.

The extension to 31 October does nothing to provide the industry (or customers in other countries) with clarity. Orders that have been cancelled can't be rebooked. Exports of agri-foodstuffs including barley and sugar will continue to plummet. Farmers (who voted for Christmas in their droves) will be poorer due to tariffs, cheap imports, and soaring labour, feed, fuel and other costs.

And those who've been able to afford to stockpile (or been forced to) must continue to do so, not least because the extension is a flexible one, so Brexit could happen at any minute. Or not.
The impact this is having on the food industry is enormous. It runs into billions. Tesco didn't make a song and dance about Brexit in its impressive annual results this week but it doesn't take a genius to figure out why it had increased its working capital by £500m. Of course, it can afford to make a call like that, but particularly for smaller brands, the cost of stockpiling, further heightened by increased warehousing costs, will have a knock-on effect of one sort or another; just as Tesco's decision to delay promotions on secondary and challenger brands (as revealed by The Grocer last week) will have done.

This week, we've had lots of conversations with startups and entrepreneurs and it's clear that while they're an optimistic and resourceful bunch, it's wreaking havoc for many, with the damage both financial and psychological. There hasn't been gridlock (yet) but deliveries have certainly been held up for some, resulting in production stopping. Above all, costs continue to rise, not just from stockpiling but from imports, due to sterling's weakness, and they will rise further unless a deal is struck. And that's not to mention the time cost from all the paperwork. Answering endless questionnaires from customers looking for clarity (and extra stock). It's adding up. And without the prospect of the nightmare ending any time soon.