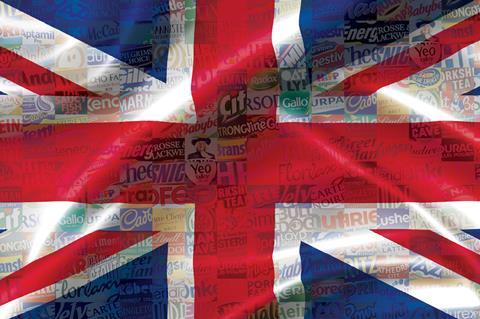 Boosting exports was one of the foundations of the Brexit Britain blueprint. With new trade deals outside the EU (and by crashing the pound), our manufacturing base would be more competitive. (And cheap food would be assured domestically by simultaneously scrapping tariffs.)
That was the theory. But in practice, the latest food and drink export figures, out this week, show export growth "slowed to a crawl" in 2018 amid Brexit uncertainty. Exports to the EU, which represent 61.4% of the total, were still up, but only rose 4.3% in 2018 compared with 10.3% in 2017. The more alarming figure was exports to non-EU markets, which fell 0.3% in 2018 compared with a rise of 8.9% in 2017.
At least exports are still up. A tribute to the industry's resilience. And some are faring spectacularly. Fever-Tree – which this week entered the list of Britain's Biggest Brands for the first time – once again reported stellar international sales, though it is significant that exports to the EU (up 24%) outperformed exports to the US (21%), despite the latter being the source of so much focus.
It's also encouraging that British food and drink is still highly valued by the rest of the world (even in Europe) for its quality and innovation. A separate report from the Food & Drink Exporters Association also notes continued growth among members to non-EU markets, singling out Australia, Singapore, Japan and the UAE, though it adds that exporters are starting to research new countries and customers (and crucially need more help) to replace the business they fear they will lose in the EU.
And there's the rub. There's real concern around investment and cancelled orders "killing business".
At the IFE show last week, many exhibitors were resolute in the face of Brexit uncertainty: it just has to be dealt with because that's what businesses do – they KBO, no matter what. Several reported that orders are still coming in, while many are still working on the assumption they will be able to fulfil orders as normal. But for others the damage in terms of pulled contracts, investment delay and new tariffs is all too tangible.