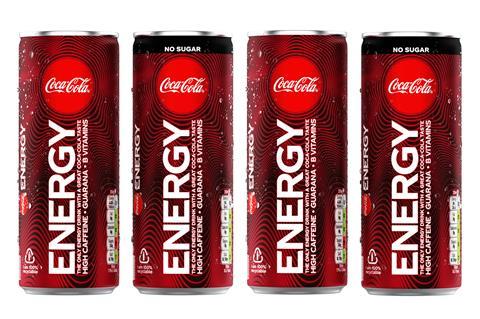 Coca-Cola is the original energy drink in my book. Even after the cocaine was stripped from the formula, that combination of sugar and caffeine was the perfect tonic. Sugar and caffeine were also the key ingredients to 'aid recovery' in Lucozade.

Over the years new energy drinks brands like Red Bull have introduced new functional ingredients such as taurine and guarana, as well as using ever-greater quantities of caffeine. More recently, since the soft drinks sugar levy, the focus on sugar as the main source of 'energy' has been diluted further.

The consumer isn't entirely buying it though. Whereas in the traditional fizzy drinks market, shoppers have responded positively to reformulation by switching into diet and low-cal variants, sales of full-sugar energy drinks have held firm. True, they have delivered the majority of the category's £11m growth, but diet energy drinks remain a small part of the market. It seems you can take the sugar out of energy drinks, but you can't take the energy out of sugar.
Having said that, the energy drinks market is evolving. And Coke Energy, the new kid in town, is a case in point. As well as more caffeine than red Coke, it contains B vitamins. The other hot new ingredient is guayusa, a caffeine-containing leaf grown in Ecuador, used in new launch Runa (from All Market) and Yusa (relaunching in June).

Meanwhile, taurine seems to be falling somewhat out of favour, while new brands like Virtue Drinks and Tenzing flag up their use of 'natural' caffeine.

These new ingredients and new brands signal a move away from the more macho and daring culture of old, towards a more feminine approach.

The challenge for Coke is therefore that it could fall between two stools. It's making a song and dance about ingredients, but it's still Coke. It doesn't have those challenger brand credentials. The firepower of Coke means it's in a great position to disrupt the market (and royally hack off Monster in the process) but you wonder if it's disruptive enough to grow the category or simply dilute sales further.