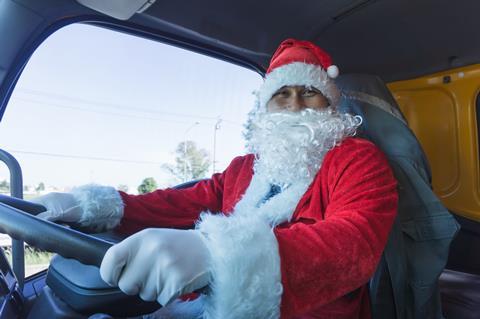 Some turkeys may be Polish, some mince pies may run short, and there will be less choice, but Christmas won't be the disaster many feared just a few months ago.
A range of initiatives from product rationalisations to seasonal visas to new CO2 supply lines – and a huge amount of work up and down the supply chain – should ensure Christmas tables this year aren't empty. Even Network Rail is stepping in to help with a new 'wine train' from Europe to make sure no one runs dry on bubbly.
Perhaps most important, the HGV driver shortage appears to be easing, with tens of thousands of hauliers returning to the profession, a clear consequence of higher pay and the government's expanded testing regime.
But that's not to say all is completely well. Labour shortages still remain, raw material supply is still disrupted by global supply issues, and rampant inflation continues to mount.
Every food business is therefore vulnerable to disruption. Just last week Charlie Bigham's was facing a shortfall of three million packaging 'sleeves' for its ready meals this Christmas. Luckily, it's pulled irons out of fires and the shortfall is down to 30,000 – a more manageable figure – but when supply is this touch and go you can bet others will be burnt. As Lidl GB CEO Christian Härtnagel says, "there are no buffers left".
So, as Härtnagel says, this Christmas will be harder than ever. And as he points out, it is not just about systemic issues like HGV drivers any more, but isolated issues which are, by their nature, less easy to predict. It was PepsiCo's IT issues in the spotlight earlier this month, now it's Britvic and its failure to get Tango Orange into Tesco. Who could be next?
And the stakes at Christmas could not be higher. Most businesses in food and drink are reliant on the festive period for a huge chunk of their annual sales, but with margins already stretched by higher wage bills and supply chains still vulnerable, there will be those wondering how much more they can take. But one person's misfortune is another's opportunity. So if the goods don't show up in time, Oops has an upside.