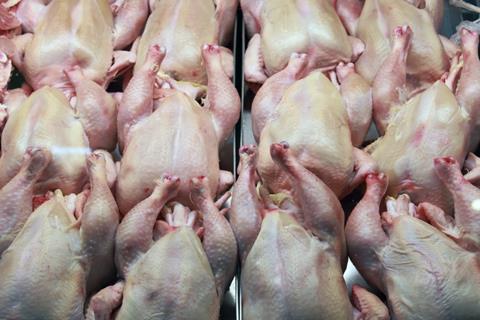 There will be many lessons one hopes government will learn from the coronavirus. In terms of the food industry, surely the greatest will be the importance and the resilience of the supply chain in the face of the extraordinary pressures we've seen. As retail prepares to enter the next phase of the unlock, at least continuity of supply is one less thing to worry about, with availability and promotion levels close to normal.
So it would be bizarre if the government chose this moment to undermine our food security. Yet that's precisely what it will do (whether it realises it or not) through changes to immigration laws and its apparent willingness to lower food standards to secure a US trade deal.
A failure to maintain current food standards may well lead to cheaper food in some cases, but it would have a devastating impact on food security. Protectionism? Perhaps. But if it's important to reconsider national security, as the government is now reportedly doing in its 5G plans, shouldn't we also reconsider the value of our food?
Do we want a level playing field for our farmers? Or do we want British meat, dairy and other goods to compete against imports produced to lower welfare or environmental standards? The PM's position on cake is that he is pro having it and pro eating it – but going down this route the UK's share of its own cake will be smaller. And already Defra's dairy industry rescue package is unravelling, so poor is its grasp of the maths.
But it's not just about protecting our farmers. As 30 food and drink bodies pointed out to government this week, Covid-19 has laid bare "inherent weaknesses" in the resilience of the UK food supply chain. And with the UN warning the world is on the brink of the worst food crisis seen in 50 years, now is not the time to be playing fast and loose with food security.
An NFU petition to protect food standards now has nearly one million signatures. But it isn't just further assurances on the protection of UK standards that is needed. The whole food strategy needs a rethink, so that, rather than undermining our food security, we strengthen it.