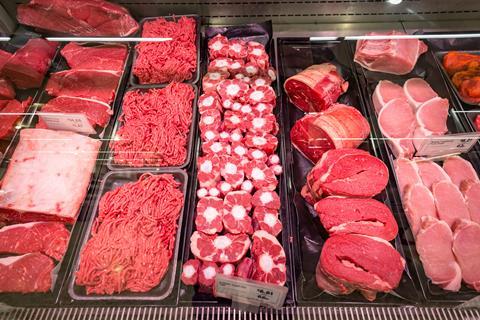 We need a proper, robust defence'. That was the rallying cry from the meat sector this week, as processors and farmers faced a fresh round of attack headlines about meat and its role in climate change.

Last week's IPCC report - though far wider in scope than just meat - once again prompted an avalanche of coverage about 'cutting out meat to save the planet'.

At a time when meat is under scrutiny more widely (think post-Brexit production standards, welfare exposés, health concerns and Goldsmiths College's controversial decision to ban beef from campus), the industry is understandably feeling on edge. So what can it do to robustly defend itself?

Visibility in the national media and a willingness to put up high-profile spokespeople would be a good starting point.

That burden is shouldered disproportionately by farmers right now. NFU president Minette Batters is an effective, punchy defender of the industry, even if you disagree with her Twitter jibe at 'metropolitan elites'. But where are the processor CEOs?
Finding the right messages - and the right tone to deliver those messages - is also key. All this talk of robust defences must not be allowed to turn into a shouting match. There's a difference between being firm with critics and lashing out at anyone who dares to question their meat consumption. Similarly, the temptation to invoke the 'vegan lobby' every time concerns about meat are raised must be resisted.

Most consumers are not extreme in their views and they're certainly not hapless victims of some shadowy lobby. They are asking legitimate questions about what it means to eat ethically in the 21st century. In doing so, they are having to navigate a complex web of narratives. If they ask questions it's because this is a confusing area - not because they're spoiling for a fight.

Levelling with consumers and openly acknowledging where there's uncertainty or a lack of data is a more credible strategy than either trying to shout the problem out of existence or burying heads in the sand and hoping it will go away.

Radical openness and transparency could prove to be the most robust defence of them all.