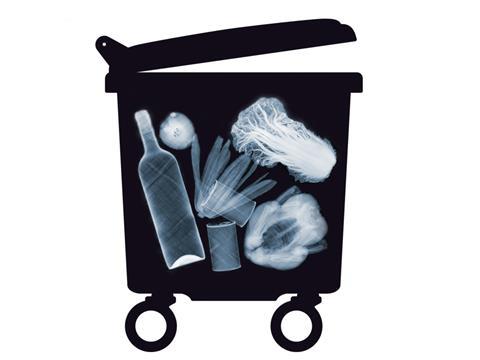 So. Mission accomplished. Wow. When The Grocer launched its Waste Not Want Not campaign we had high hopes for the first two targets - achieving greater industry transparency and co-operation around food waste, and increasing food waste redistribution - but we never realistically thought we would achieve the third target. That was to persuade the government to subsidise food surplus redistribution. With the government focused so heavily on Brexit, and clamping down on every area of funding, the likelihood of eking cash out of the Treasury seemed remote. It was impossible, we were told, by lobby groups, government relations experts and civil servants alike.

And seeing the way our proposals were dismissed following an Efra Select Committee recommendation in May last year, and the cold response to our government petition, we might have given up.

But with the help of FareShare and The Felix Project we have persevered. And Michael Gove's announcement at the Tory Party conference this week that £15m - the precise figure we asked for - will be found to support food waste redistribution means that our three campaign objectives have been met.

The impact this investment could have is incredible - and moving - delivering at least £500m in social value every year, claims FareShare.
So, job done then? Not at all. As I said last week, the most important thing about transparency is not the figures themselves or their disclosure. It is the actions that result. And We will continue to report on progress (and hold the industry to account if inertia creeps in) over the term of the industry's decade-long commitment. Similarly, it is essential that the funds we've secured are now used. As we said in our proposal to Defra, this money is not a donation, it is a strategic investment, and a virtually risk-free one at that. If the money is used it will mean more food surplus is being redistributed. If it's not, it will prove the industry simply cannot be bothered and will rightly be taken away.

And there's a further risk. That Michael Gove leaves Defra. There is a lack of detail to the plans, over how the system will work, which Gove has promised to thrash out over the next few months. So it's vital the systems and funding the government puts into place are not seen to be poetical strategies on one side or another of one minister's whim. In other words, more persuasion may be needed among civil servants and potentially their masters/mistresses before this gets over the line.