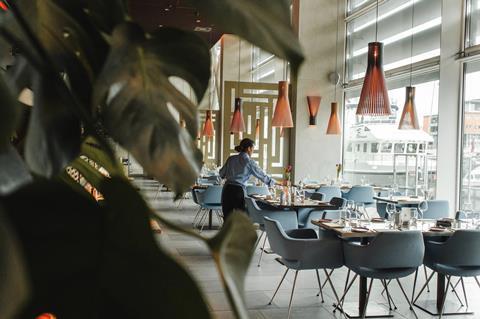 It's scandalous that foodservice wholesalers have received so little help of their own
As lockdown restrictions spread, and the furlough scheme unwinds, cinema chains, pubs, restaurants and food to go outlets are closing, with the loss of thousands of jobs – and yet more foodservice wholesalers are following suit, Bidfood the latest.
How it must stick in the craw, therefore, to see Tesco's sales soaring, knowing the Chancellor has handed Tesco alone £585m in business rates relief, having thrown foodservice wholesalers under the bus on the same issue.
But the scandal is not that grocery retailers were given the relief. They've incurred significant extra costs – £553m in Tesco's case, we learned this week – to keep the nation fed, and shown unprecedented teamwork, creativity and commitment. Perhaps the Chancellor should have packaged up the relief to the supermarkets as a 'Make It Safe' fund. After all, it's paid out lots of money to other providers of essential services.
No. The injustice is that foodservice wholesalers have received so little help of their own. Bidfood and Brakes were (rightly) paid to manage the shield list food box deliveries. It's helped, though not enough to prevent job losses at both. But others in foodservice wholesale have been hung out to dry. And the casualties keep rising, including 33% of members at buying group Fairway, 400 at Country Range Group, on top of hundreds of earlier redundancies at Reynolds, LWC Drinks and more.
Currently foodservice wholesalers are shouting into the abyss to be heard. And to date UKHospitality hasn't supported their case, which is surprising. Perhaps it's too busy worrying about the fate of its members. But who will be there to supply our restaurants and cafés when a new dawn arrives? Who will keep supplying the hospitals, care homes and schools when F/S wholesalers throw in the towel?
In the same way GroceryAid has broadened its net to offer funds specifically for employees in the foodservice space, help is needed for foodservice businesses. The food and drink industry risks being divided by this crisis into them and us. But we are in this together. All sides need support to keep the wheels turning. And some much more than others.