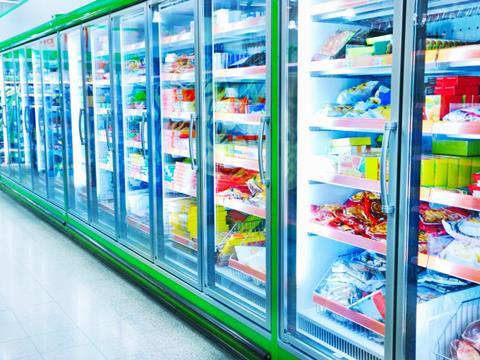 What is it about frozen? Here we are, with summer on our doorstep, and along comes another initiative espousing the virtues of frozen. And we're not talking ice cream here. The Co-op's new frozen promotion is certainly an alternative tack, and a cynic could view it as an interesting attempt to offer a point of differentiation on its promotions when, on a toe-to-toe basis with the big four, or the discounters for that matter, it would fail.
Sainsbury's tried something similar with a somewhat lacklustre frozen campaign at the start of the year. And the first TV ads for Iceland's ongoing Power of Frozen campaign air on Monday.
"Frozen isn't exactly hot right now. But it's sure heating up"

Adam Leyland, Editor
What's going on? On the one hand you might say: well, of course Iceland is promoting frozen: it's a frozen retailer. On the other hand, it has been flogging its value credentials in fresh and ambient for yonks - and looking at its trading in recent months that strategy has demonstrably failed. The Power of Frozen therefore represents a return to Iceland's roots. But there's a twist. As we saw last week, the rollout of Iceland's new Food Warehouse format is part of a more general attempt to take Iceland upmarket, and using its credentials in frozen to do so is certainly more credible than it is in fresh or chilled. Selling Burgen bread for £1 isn't going to convert ABC1 mums to shop at Iceland, for example.
Similar insight instructs last year's move into frozen by M&S: combining an unfashionable category (frozen) with a supertrend (premiumisation). It's working for Cook. It can work for others. If you can achieve outstanding quality at a better price point and with lower wastage why wouldn't you?
Success is by no means guaranteed, though. In babyfood there have been numerous attempts to sell mums the benefits of frozen. The best babyfood I ever tasted was from a frozen supplier called Miniscoff. And in a letter this week Annabel Karmel alludes to her ongoing crusade to improve the quality of babyfood using freezing techniques.
All this makes Nomad's recent move the more intriguing. Frozen isn't exactly hot right now. But it's sure heating up.
This week the new publicly listed vehicle appointed a CEO to lead Iglo Foods. With Young's effectively spun off, it paves the way for Iglo to acquire Findus's European interests.
The question is: will Nomad go the whole hog and commit to a consolidation play founded on frozen? That would be a powerful proposition. But it's not yet clear if that's the plan. Martin Franklin, one of the founders of Nomad (and Annabel Karmel's cousin), achieved huge success with Jarden, a conglomerate of disparate consumer goods companies. On the other hand, the record of conglomerates in disparate food businesses isn't exactly great.