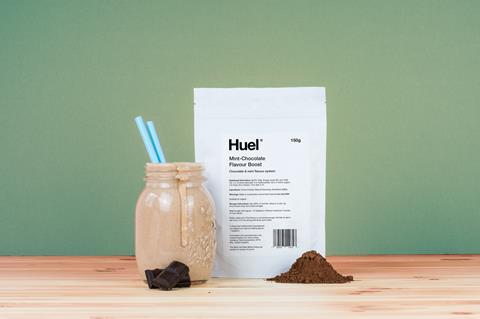 Failure is an essential ingredient of success. The university of life has provided Huel founder Julian Hearn with a number of lessons, including a stint at Dial a Phone, which went bust, but gave Hearn invaluable early exposure to the e-commerce market.
Even more valuable was the failure of Bodyhack, an online comparison site for meal plans and workout programmes. As Hearn recalls, he realised it wasn't going to work, and canned it, at a loss of £80,000. But he learnt his lesson and addressed the opportunity via a different solution. The result was Huel, the 'future food' phenomenon.
Huel also teaches us another important lesson: the value of trial and error. It's easier to do that via DTC, which is a more forgiving environment than a supermarket (and provides a supplier with more data too). Hence why it's taken Huel until now to launch in the grocery channel.
Of course, supermarkets understand trial and error too. But when it comes to listings, the 'fail fast' mantra is all too literal, with mults often struggling to square the trial and error circle.
That's why leading sports nutrition bar Grenade – newly on the block – also eschewed supermarkets for such a long time, trialling recipes, establishing demand, and building up its supply chain expertise via gyms and clubs, then Holland & Barrett, before finally approaching the mults.
Innocent used the same seeding route – via delis and cafés – 20 years ago. You can even see this approach in the launch of 8Dol, a new independent online supermarket that's targeting 25 UK locations by September 2020. Set up by Roderick Hung, he's learned from his experience in China's burgeoning e-commerce economy, and is twinning this with the ready-made supply chain provided by the UK's wholesale channel.
As entrepreneurs know, there's no shame in failure. And in setting targets, first on food waste and now on packaging, Tesco has realised that even if it ultimately fails to achieve them, failure can be glorious and galvanising. "Success is relative," said TS Eliot. "It is what we make of the mess we have made of things." A slogan for our age.