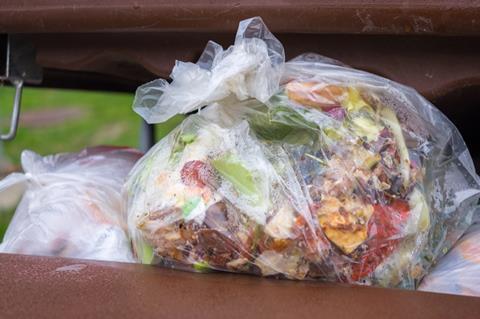 The Grocer has campaigned for years now to help move the dial on food waste in the industry. And there's been great progress. So it's hugely frustrating that industry efforts have ground to a halt.

In the week that figures from The Trussell Trust show food bank use up 13%, a new Wrap report also out this week reveals that millions of tonnes of food have gone to waste because of Brexit-related uncertainty. In fact, Wrap says efforts to tackle the £4bn of food being wasted by consumers every year have actually gone backwards since the EU referendum.

The nationals reported the Wrap story as a call to move to loose fruit & veg and to get rid of plastic at all costs. But the report makes clear that it's much more nuanced than that, and that far greater amounts of waste could already have been prevented if retailers had not been held back from investing in changes to packaging and labelling - fearing they will have to rip up the changes and start all over again once we leave the EU.
Examples it cites include the absurdity of hard cheese with an average available life of 64 days having a use-by window of just five to seven days. Other examples Wrap provides include slow progress to tackle outdated freezing and defrosting instructions, limited advice on storage and the promotion of leftover recipes, conservative open life statements, and the rarity of using little blue fridge logos.

While it would be easy to blame retailers - and suppliers for that matter - for using Brexit as an excuse to avoid inconvenient spending, it's hardly surprising companies have been holding back on such investments, as so much money and time has already been wasted on no-deal planning (one mid-size FDF member has spent £5m stockpiling, an FDF report out this week revealed), only for the plans to be put on hold - especially since the government has promised to "take back control" of labelling as a benefit of Brexit.

There are also real concerns about other costs coming down the line depending on the extent of EU divergence in the wake of the general election. Clarity is all. On food waste too.