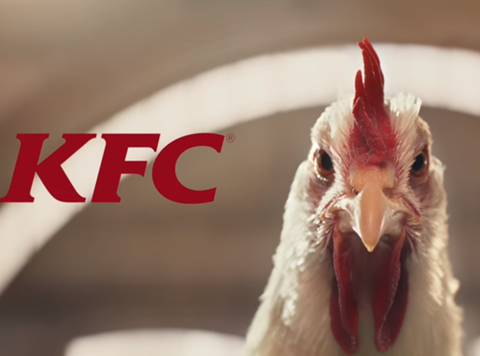 The KFC supply chain story is a gift of a news story. A global fast-food giant puts all its chickens in one basket, and they come home to roost.

KFC tried to see the funny side. "The chicken crossed the road, just not to our restaurants" said a website post, referencing "a couple of teething problems" with its new delivery system. "Getting fresh chicken out to 900 restaurants across the country is pretty complex," it added.

It's not wrong. On the day of order the fresh chicken has just five days of life. It comes into the warehouse on day two. It's delivered to store on day three. It's either eaten or thrown away two days later. Not a lot of slack. KFC even requires four rather than three temperatures on one vehicle, as it insists on chilling the chicken at 2C rather than the standard 6C.

As if that wasn't enough of an ask, however, KFC decided to up the ante still further, delivering chicken to its entire estate from a single depot in Rugby via a brand new supply chain.

In theory operating from one depot is not impossible, but it takes away any contingency planning opportunities. Effectively you've got one day's stock. So the chickens are going to pile up in the supplier's factories pretty quickly.

So what was KFC thinking? Saving money? Perhaps. But Bidfood serviced KFC on a shared network with the likes of Pizza Hut and Burger King. So even though DHL is/was likely to be looking for other customers, it may not have saved money. DHL was also using roll cages rather than pallets. So it was by no means the last word in efficiency. And DHL could easily have piggybacked its Wetherspoons distribution system, which has worked fine for 20 years.
But evidently DHL had bigger ideas: in conjunction with software partner QSL, it appears to have offered KFC a new solution that could lower food waste, and recycle food waste more cost effectively via reverse logistics.

Trouble is it hasn't worked. The hope is that the situation will improve. But for several months the system will be on life support. It could quite easily go wrong all over again. And there's no Plan B. It's Terminal 5 all over. Heads will surely roll. And not just chickens.