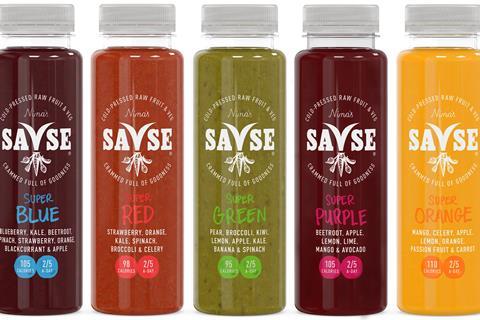 Challenger brands are all the rage right now. Those upstart startups have rattled multinational fmcg giants as they've proved time and again with their NPD that they have a better feel for the millennial zeitgeist, while social media - and their willingness and ability to exploit it - has given them a platform money cannot buy.

At the same time, startups are increasingly being given preferential treatment by supermarkets, with special payment terms, mentoring programmes and even investment - an acknowledgement that small entrepreneurial businesses are delivering as much as 59% of the elusive growth in this market.

But the collapse of Savsé Smoothies into administration this week is a reminder that life as a challenger brand is anything but easy. Savsé launched in 2013, and for a while its innovative use of cold-pressed technology, coupled with delicious, healthy and award-winning NPD, made it a darling.

But as so often happens, it has increasingly struggled in recent years, due to increasing competition from not only new players but crucially Innocent - once the poster child for disruptive food and drink innovation but now part of Coca-Cola, which bucked up its ideas after being slow to embrace cold-press technology. Sadly Savsé has also been a victim of the misguided war on sugar, which has targeted sugar indiscriminately. And millennials are fickle: they move on, even from challenger brands, in search of the next 'new' hit.

As a small business, Savsé has also had less protection from the fall in the pound since the EU referendum. It's surely significant that in 2018 the number of food, drink and tobacco suppliers filing for some kind of insolvency procedure increased by 70% compared with 2015. Most of these businesses are sadly too small for anyone to really notice, but as a statistic it is a reminder of just how much the odds are stacked against challenger brands. They need more help, and not just from supermarkets (who are doing more and more) but right across the supply chain. The trouble is: margins are so tight, few can afford to treat challenger brands as investment capital. Startups are risky. But the reward can be great. That is the dichotomy.